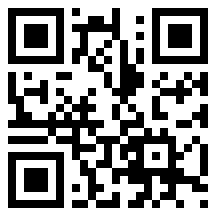 In the last column in this series, I will look at the Civil Rights Movement, which was founded in 1971. In discussing its contribution to Rights, and the manner in which Rights can be most productively promoted, I will also talk about one of its founding members, Bishop Lakshman Wickremesinghe, whose 86th birthday it would have been today.
Like his father, Cyril Wickremesinghe, who was the first Ceylonese Government Agent, he was a radical in his commitment to social equity. At least, I like to think this was his father's essential approach, though he was also a pillar of the establishment, a great friend of D S Senanayake and D R Wijewardene, whose eldest daughter married his eldest son. But, like DS, much of his working life was spent providing better opportunities to the peasantry, through the opening up of agricultural lands in the North Central Province.
Lakshman, as Bishop of Kurunegala, worked in what was seen as the rural diocese of the Church of Ceylon, and followed in the footsteps of another great visionary, Bishop Lakdasa de Mel. Both of them, unlike some of their elite brethren in Colombo, worked closely with the Buddhist clergy.
This included the politically radical clergy, and the founders of CRM included five monks as well as four Christian priests, including Leo Nanayakkara, the Catholic Bishop of Kandy. The founder Chairman was Prof Sarachchandra, whose sympathies, like those of Bishop Lakshman, were with the SLFP, but who also felt that the reaction to the 1971 insurgency had been too harsh.
In its opening statement of aims, CRM said its immediate task related to restoration of 'certain rights and liberties that have recently been suspended'. As we know from the reaction to 9/11 as well as in our own country, threats to the State lead to strong security measures. These are essential to deal with threats, but often they become an end in themselves and, unless they are subject to limitations and strict systems of oversight, they easily lead to repression that is unwarranted.
Dealing effectively with this, without threatening or even seeming to threaten national security, requires a clear objectivity of purpose. That is why it is important that supporters of government also subscribe to organizations such as CRM, and in asserting fundamental principles also try to understand the perspectives of those who see no harm in violating these. While many practitioners of violations have no regard for the principles, we must also recognize the genuine dilemma of those who have to lay down guidelines – and we need to show that violations can ultimately defeat the purpose in that they generate the state of anarchy that needs to be protected against.
The first problem to which CRM drew attention was the erosion of the right to freedom of expression and dissemination of information. That was a real problem in those days, when there were few media outlets and these all belonged to government or to corporate institutions with their own agendas. Given the preponderance of social media now, freedom of information is not such a problem, but we still have to deal with threats to individual journalists, because of the emotions of those they criticize. Again, the best defence against this, apart from swift investigation and a transparent judicial process, is clarity about how such threats in fact rebound on the perpetrators.
CRM then went on to talk about the rights of persons taken into custody, and the need to revoke the emergency regulations that permitted the disposal of dead bodies without inquests. These are areas which are still of concern, and perhaps the more so given the change in the international code of values, following 9/11. What hardy Cold Warriors did in secret is now justified on the grounds of national security, even by leaders who should know better. And the problem is compounded everywhere by the appalling conditions of prisons, and the absence of regular monitoring by the judiciary and other bodies that should be objective.
CRM's final point was the restoration of full trade union rights, a matter that was dear to Lakshman's heart, as was seen in his advocacy of the rights of those thrown out of work after the July 1980 strike, when the Jayewardene government first made clear its authoritarian outlook. By then Lakshman was Chairman of the Civil Rights Movement, which brought him into constant argument with his elder brother Esmond, who was a pillar of the government.
Lakshman's finest hour however was also his last, when he made valiant efforts at Reconciliation after the 1983 July riots. He had been in England when these took place, having taken a year's sabbatical, to write and also to recover from his first heart attack. I had a few words with him when I got there myself, and advised him to take things slow, and he assured me his doctors had made it clear that this was essential.
But the situation was so bad that he did not rest, from the moment he got back. He was the first national leader to go to Jaffna, and he provided comfort along with detailed analysis of what the nation was doing to itself. He had, from the time Esmond's great friend Cyril Mathew unleashed violence against Tamils in the early days of the Jayewardene government, told Esmond that they were provoking disaster. Even I had thought he was exaggerating, but it was clear by 1983 that he had underestimated the mayhem that was being let loose.
He had had another heart attack by the time I got back and, though he asked to see me, his mother thought it best that I should wait until he was better. But he died, three months after the riots began, and I fear that with his death, objective advocacy was immeasurably weakened. CRM continues, a pale shadow of what it was. Its sincerity should be supported, but that seems no longer at a premium.
Daily News 25 March 2013 – http://www.dailynews.lk/2013/03/25/fea02.asp