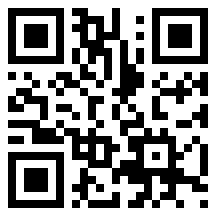 I wrote last week about the understandable irritation of the Minister of Education regarding media stress on mistakes in term test papers set by Zonal Offices of Education. He thought they should instead have been talking about much more important developments such as the introduction last month of a Technological Stream into schools. I agreed with him in principle, though I felt that mistakes in papers are not acceptable and he should reduce the possibility of this happening – and pressures on students – by allocating more responsibility to schools.
Last week I realized that, had the media really taken the new Technological stream seriously, as indeed they should, there would have been even more criticism of the Ministry. I found to my great disappointment that the manner in which this very worthy innovation has taken place means that areas that most need it have been left out. Up in the Gomarankadawala Education Zone, which covers four Divisions, Gomerankadawala and Kuchchaveli and Padaviya Sripura and Morawewa, there is not a single school which has started this stream.
I am not sure who decides how these benefits are conferred, but clearly the system is wrong if four of the most deprived areas in the country are left out. At the very least, the Ministry should have ensured that at least one school in every Division was assisted to get the programme going.
It will be argued that there are no facilities there to start these programmes, but surely the governing ethos of the Ministry should be to provide facilities to those areas which need them most. Volunteer teachers could be obtained for the purpose, and I have no doubt that the forces in the area would be happy to assist, as for instance is being done now by the Special Forces Commander in Kilinochchi in his area.
The need is the greater in that the Ministry of Youth Affairs and Skills Development has also got little going in the area. There are a few Centres but, given the needs of the youngsters there, more should be done. In one Division the Secretary had invited several representatives of Youth Organizations, and the paucity of basic educational qualifications suggests that we need to make training in appropriate vocations a matter of urgency.
The problem is compounded by the fact that we have not as yet understood that the main reason education is a mess in many areas is because the Ministry, when selecting applicants for teacher training, ends up with those from areas in which education is comparatively good. Naturally they, having qualified, do not want to teach in far away areas, which is why every Division was full of tales of teachers appointed to those areas leaving as soon as possible. Given that the Ministry has still ignored the policy statement of the President, that teachers should be recruited to schools, such transfers continue to take place, despite the best will of some in authority to stop such escapes.
Sadly there is continuing failure to think outside the box to remedy the situation. One official told me that the Eastern Province had proposed recruitment of those with Advanced Level qualifications and that a Cabinet Paper had been prepared for the purpose, but it had been rejected. I do not have precise details of what happened, but I have written to the Minister suggesting that Provinces should be empowered to engage in teacher training, and also in developing pre-training courses so that youngsters who do not have a foundation in subjects in which there are shortages (precisely because they themselves were victims of such shortages) should have the opportunity to catch up.
It could be argued that teacher training is the business of the Centre, but education is not mentioned in the Reserved List. It is mentioned in the Concurrent List, as well as in the Provincial List. The appendix to the Provincial List which deals with Education does note that training of teachers comes with the purview of the National Institute of Education but training in general at tertiary and post-school level is on the concurrent list. This suggests that what is envisaged for teacher training is supervision and monitoring by the NIE, not an exclusive right to service provision. This is in line with the general principle that the Ministry of Education has the right to inspect and supervise the management of all schools, whereas the actual management of such schools – except for the preposterous and strangely enlarged category of National Schools – belongs to the Province.
I believe it is essential that the central Ministry develop standards for any teacher training course, and itself engage in evaluation to ensure that no teachers are recruited to its schools unless they satisfy high level standard criteria. But that the Ministry should continue to believe, when it has failed for fifty years, that it can at some stage satisfy the desperate needs of rural students is absurd. It should realize that its primary role of establishing and ensuring standards is being eroded by its determination to engage in service delivery – and this means it does not monitor properly what is happening, for the simple reason that no institution which engages in activities ever successfully monitors its own activities.
A slighter example of what goes wrong when decisions are made at higher levels emerged when I was told that four schools in the area, Gomerankadawala MV, mahadiwulweva MV, Morawewa South Sinhala V and Kambakotte V, had been left out in the distribution of free shoes to children. I have no idea what criteria were employed for selection, which was done by the Ministry of Educational Services, but Government should realize that such decisions cause resentment. If there is a solid basis for them, they should be explained to the stakeholders, but it would obviously be more sensible to leave such decisions to the grass roots, after the criteria have been publicized and explained.