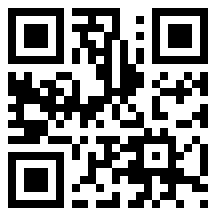 The way in which government can be careless when there are no clear systems in place became clear to me last week, at a Reconciliation meeting at the Weli Oya Divisional Secretariat. This Division was allocated a year or two back to the Mullaitivu District. I gathered that some parts of it had been in that District previously, but had been transferred to the Anuradhapura District when Tiger attacks had left the Sinhala population there feeling defenceless.
I am glad therefore that the transfer was made, because the idea of provinces belonging to different communities is preposterous. It should be confined to racists such as the Tigers, as when they drove Muslim populations from the North. But in making the transfer government should also have thought of the services that should go along with such units.
Education for instance still seems to be run from the Kebetigollewa Zone. At a meeting next day with Northern Province Education Ministry officials, I was told that Weli Oya had in fact been transferred to a Zone in Mullaitivu, but the people of Weli Oya were not aware of this. They had sought question papers for term tests from Kebetigollewa, and been promised these, and then the offer had been withdrawn.
Personally I think the idea of Zonal Offices setting exam papers is absurd, part of the proliferation of allowance seeking bureaucracy that has beset the Education system – whereas such tasks should be the responsibility of individual schools, with Zonal or preferably Provincial offices simply monitoring such exams to ensure that standards are maintained. But, if the Education Ministry insists on creating work for itself – while allowing the real work of education to be done in tutories – then it should have proper systems in place to stop individuals schools being left high and dry.
Similarly the police also report to Kebetigollewa. I should note that the police force in the area seemed efficient, with the community policing the IGP has set in place working well, but it would be better for coordination of the ancillary services the police should offer, awareness programmes and Protection for Women and Children, if areas of responsibility paralleled those of other government offices.
One problem with enforcing uniformity with regard to police divisions is that they work in conformity with court systems. In the case of Weli Oya, since the population is almost exclusively Sinhala, whereas the Mullaitivu Court functions in Tamil, it would be difficult for the population to feel confidence in the Court system.
But this is precisely the problem that Tamil speaking persons face elsewhere in the country, and that must be tackled. Just as provinces based on ethnicity are unacceptable, so too we should not have provinces based on language. Though certainly the language of the majority in any area should be the language in common use, there must be provision for other languages also to be used anywhere.
Government has taken a step in the right direction by declaring several administrative divisions bilingual, but this should in fact be the case everywhere. This demands bilingual officials, but ensuring that such officials are more widely available is government policy, and this should be enforced, by greater attention to the provisions D E W Gunasekara introduced soon after he became Minister of National Languages seven years ago. And until at least the next generation satisfies the requirements he put in place, we should fast forward schemes for ensuring translation facilities in all government offices.
This problem came up when one of the venerable monks who attended noted that he could not communicate with the District Secretariat in Tamil or English, which are the languages used in the District Secretariat, and asked that there be at least one Additional District Secretary who functioned in Sinhala. He did however accept that this could be a matter of policy only if similarly all District Secretariats which functioned in Sinhala also had a Tamil speaking Additional Secretary.
While I hope bilingualism in the public service will soon become a reality, and make this ideal situation possible (through speakers of both languages rather than through a race requirement), government needs to move swiftly to ensure that each Secretariat has at least a translator. I have suggested to the Hon Minister of National Languages and Social Integration how the pool of translators could be increased, but he needs support and encouragement to develop Centres all over the country for this purpose, in collaboration with the private sector – or indeed with major schools, which should be encouraged to set up Language Centres, a policy that the Northern Ministry agreed to promote.
Meanwhile, in Weli Oya, even the basic cadre of officials required for a Divisional Secretariat is lacking. There is no Technical Officer, and – in the areas with which I am particularly concerned – no Child Rights Promotion Officer or Early Childhood Development Officer. And the Division does not even have Graduate Trainees who could be used for such work – whereas elsewhere Divisional Secretaries are plagued by having to find work for excess trainees.
Finally, the area does not have a Pradeshiya Sabha. The parts that earlier belonged to the Maritimepattu Division of Mullaitivu suffered because elections there were postponed, but surely now it is time government established a local government unit coterminous with the Division. However, given that this has still not been accepted as a principle – as I found in Batticaloa, where one Pradeshiya Sabha covered three Divisions with disparate needs – the entrenchment of the coordination that is needed is far from being realized.
The UN, that has been doing much work over the last few years in improving local administration systems, recently helped me bring together elected and appointed officials in the North, and there was much interest in the way work could be coordinated, in particular in the areas for which local government has responsibility. But pursuing this systematically will require active input from both Ministries.