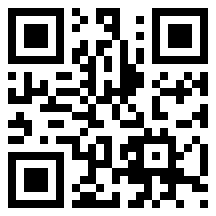 I referred some weeks back to the games being played by various individuals and institutions in Colombo with regard to the Friedrich Naumann Stiftung, the political foundation of the German Free Democratic Party. This is a member of Liberal International, though its Liberalism is generally more concerned with free market economics, and does not have the same commitment to social equity as say the British Liberal Party. Still, there are enough people in the FDP, and also in the FNS, who understand our commitment in Sri Lanka to a more Gladstonian version of Liberalism, though sadly they have been in comparative short supply in dealings with South Asia.
I suppose this is understandable in that South Asia tended, at the time the FNS established itself here, to be committed to social equity from a more socialist standpoint, and it was free markets that needed nurturing. However this led to at least some personnel neglecting other aspects of Liberalism, as with the official who said he saw nothing wrong with Ranil Wickremesinghe's assertion that democracy could be delayed, as in South Korea and other East Asian countries, until development had reached a satisfactory level.
This mindset has contributed to a generally hostile attitude to the Liberal Party of Sri Lanka, though there have been honourable exceptions, including the Regional Director who encouraged my conducting workshops on Liberalism in Pakistan and Afghanistan. Sadly he was soon sent away from Delhi, though he has since contributed immeasurably to Liberalism in South East Asia, where the command model of an open economy held sway, and it was necessary for Liberal parties to argue for the restoration of democracy and social equity.
Following the workshops, we made efforts to improve cooperation between South Asian Liberal forces but, though the Pakistan Liberal Forum continues to hold my work in high regard, we have had to forget any involvement of or support from the South Asian offices of the FNS. Communications ceased following a spat between the Secretary General of our Liberal Party and Sagarica Delgoda who heads the FNS office in Colombo, and though I think our man had been indiscreet, I could understand his anger since Sagarica had tried to persuade our Treasurer to abandon the Liberal Party and work with the UNP instead. Her bitterness was such that she refused to attend the Council of Asian Liberal Democrat meetings in Colombo, even though the FNS in Bangkok was supporting us, and even forbade her sister, who also worked in the FNS office and was a much more gentle personality, from attending either.
Over the last two years however she has continued to intrigue against us, and I was told recently that this attitude has been adopted by the German Embassy. When she was being questioned, it was claimed that the First Secretary of the German Embassy had informed the police that this was an attempt by me to secure FNS funding, but he wanted to make it clear that, even if Mrs Delgoda vacated her position, the FNS would not support the Sri Lankan Liberal Party.
The story sounded so preposterous that I asked the German ambassador whether it was correct, in the hope that he would deny such a dramatic intervention. But there has been no reply, and other developments make me fear that the story might be only too true.
Around the same time as this episode was reported to me, I was told – at the reception to mark the National Day of France – that the head of the Friedrich Ebert Stiftung, the foundation of the German Social Democratic Party, had been asked to leave Sri Lanka. I was told later that this was not quite the case, but rather that she had left the country on extended leave following a court case, and the FES Office had been closed, and would remain closed until she returned.
All this seems to have followed on a recent controversy about the FES funding a workshop for the UNP. This is in any case strange, since the UNP has historically been seen as the most right wing of Sri Lankan political parties, and its natural ally would be the Konrad Adenauer Stiftung, the vehicle of the Christian Democratic Party, which is now in power in Germany (in alliance with the FDP) under Angela Merkel. But the Adenauer Foundation left Sri Lanka a couple of years back and, though the Wickremesinghe wing of the UNP gets enough and more assistance from the FNS, I suppose they saw no reason not to exploit the FES too.
This is profoundly ironic, given that the UNP belongs to the International Democratic Union, the alliance of world Conservative parties. As a recent newspaper article put it, Ranil Wickremesinghe must be the only leader in the world who receives support from all three German foundations, even though in theory they are supposed to be promoting different political ideologies.
Or it would have been strange, were it not clear that the Western world works in very strange ways now to achieve its goals. A couple of years back the FES was working with Sajith Premadasa, and a programme he was involved with had arranged a study tour for Buddhika Pathirana who is seen as opposed to Ranil. This led to an attack on me, which claimed that I had arranged the tour – which was perhaps Mrs Delgoda's way of also attacking my liberal credentials, just as the FNS had attacked Chanaka Amaratunga some decades back, claiming that he was a Socialist because he opposed J R Jayewardene's undemocratic ways.
To clarify matters, I arranged a meeting with the then head of the FES, who seemed to me a very sensible man. But soon afterwards he was transferred, and replaced with someone who seems to have abandoned Sajith and moved closer to Ranil. To believe this was a coincidence would be naïve, and it would make sense to look into such recent developments more carefully.