You are currently browsing the daily archive for November 9, 2013.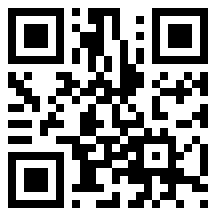 I have been reading with some bemusement the recent exchanges regarding the role and views of my old friend Dayan Jayatilleka, who has been under attack because of his support for the 13th Amendment and devolution. This is an old story, and he is well able to defend himself. But recently there has been a change, because he is attacked not only for what he believes – which he would be quite happy to deal with – but also on the grounds that he caused problems for the government because he defended us forcefully against attacks in the international arena way back in 2009.
The argument is that he put us in a difficult position through his defence, which involved commitment to the 13th Amendment. As I have said before, this is nonsense, because all he was doing was reiterating what our old friend Mahinda Samarasinghe would describe as the consolidated position of the government of Sri Lanka. This had been expressed clearly by the President in a joint communiqué with the Indian government as also in a joint statement issued together with the UN Secretary General. This last indeed contained material relating to accountability which I thought unnecessary, but which it seemed only Dayan and I, thought of as outsiders with no diplomatic training, recognized was potentially dangerous. Foreign Ministry officials saw no problem with that commitment on the part of government, though later Palitha Kohona told me he had advised against that clause, and it was only the President's haste to settle the matter that curtailed further discussion.
That having been said, the clause would have caused no problems had we interpreted it straight away on our terms. It was the culpable neglect of what we had pledged that has contributed to our problems, and that was nothing to do with Dayan, who was given the cold shoulder soon afterwards. He was to spend a year in limbo, until the President recalled him to service in Paris, where he did a fantastic job.