You are currently browsing the daily archive for November 2, 2013.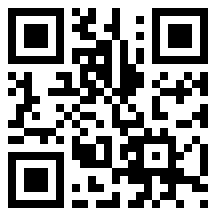 Following the discussion organized by Transparency International on the role of Parliament in reducing corruption, I thought that perhaps there was more I could and should do to strengthen this role. I had been complacent about the fact that I seemed to be the only one writing about the need for action, and urging the Speaker to reconvene the Committee on Standing Orders, to go ahead with the reforms that had been initiated way back in 2010. In this context I was pleased that the Chief Oppositon Whip, who represented the UNP on the Committee, agreed that he should have done more about this, and also that Eran Wickramaratne, who can be relied upon to pursue reforms without partisanship, asked to see the Standing Orders and what had been agreed on already.
But I realized then that I too had been at fault in relying on the Speaker to move, when he has so much else to do. I therefore checked the Standing Orders again, and found that any individual could give a notice of motion for the amendment of the Standing Orders' and that such a motion 'when proposed and seconded shall stand referred without any question being proposed thereon to the Committee on Standing Orders' which meant that that Committee would have to be convened.
I have therefore given notice of such a motion, suggesting changes to several areas in the Standing Orders, including the questions procedure and the manner in which impeachment procedures should be carried out. It may be remembered that it has been universally agreed, on several occasions, that the Standing Orders with regard to impeachment are inadequate, and various commitments have been made about amending them. However, despite the controversy over the recent impeachment of the Chief Justice, which illustrated practically what had previously been seen in the abstract, the matter has been forgotten.