You are currently browsing the daily archive for October 15, 2013.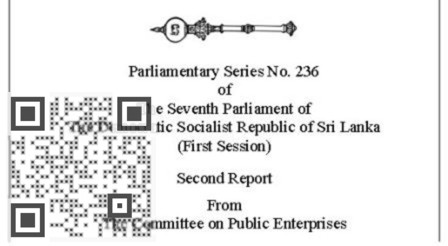 Speech of Prof Rajiva Wijesinha
At the debate on the Second Report
Of the Committee on Public Enterprises
October 10th 2013
Hon Chair
The publication of this Second Report of the Committee on Public Enterprises is a momentous occasion, because it exemplifies how Parliamentary Standing Committees should conduct themselves in a manner that has not been apparent in Parliament for 30 years. All credit should go to the Chairman of COPE, and the three chairs of COPE Sub-Committees, a Minister, a Junior Minister and the most responsible and respected member of the main Opposition Party, for ensuring that we covered almost all institutions coming under the purview of COPE.
When, Hon Chair, as a new Member of Parliament, I expressed astonishment at the fact that previously COPE had only looked at a modicum of the institutions it had to consider, and suggested that we work through sub-committees, one of the more experienced Opposition members of COPE objected vehemently. But the Chairman upheld the suggestion, and I am happy to say that that Member acknowledged the benefit of that very simple idea.
Another area where I was able to innovate was in insisting that a deadline be given to institutions asked to provide reports. Previously, those institutions that were asked to respond but failed to do so were forgotten until the next time they were summoned, which was often years later. Fortunately we now follow up, though not as assiduously as I would wish.
This is a pity, but we must appreciate that the COPE office is badly staffed and, having got used to the lack of energy of the Committee in earlier incarnations, is hard pressed to satisfy our needs. However I must pay tribute to the staff who have managed as best possible under difficult circumstances, and produced this thorough report.
The manner in which COPE works is a tribute to the skill of the Chair in ensuring a spirit of collegiality. Government and Opposition members work well together, and are also much more polite to administrative officials, who have in turn expressed appreciation of the manner in which we question them, and try to advise rather than blame.  Read the rest of this entry »