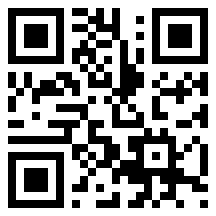 The International Centre for Ethnic Studies invited me recently to a seminar which was essentially on the post-conflict situation, though it had a more philosophical title, as is required to attract funding. I was pleased to attend, since I think one should engage with such organizations. Though I felt that for many years ICES had an essentially destructive agenda as far as this country was concerned, that seems to have changed with the appointment of a new Executive Director, who is certainly critical of government, but with I think no partisan agenda but only a commitment to ethnic pluralism as well as fundamental human rights.
This is Mario Gomes, whom I first knew as a protégé of Richard de Zoysa. I was reminded of this (rather sentimentally, a sure sign of advancing age) at the opening session, which I only managed to get to late since I was driving down from Vavuniya. However I managed to hear almost the whole presentation by Qadri Ismail, who was his usual iconoclastic self, demanding a stop to generalizations about identity. I would describe this as a quintessentially liberal position except that he would probably find the term anathema (I think he still sees himself as a socialist, though I can think of no one less likely to fit into any form of collective).
Many years ago Richard said to me rather wistfully that I could be proud of being able to claim Qadri as a disciple (a concept he would erupt at) whereas he had only Ravi John. This was not fair on Ravi, who hid a formidable intellect and moral commitment behind an undoubtedly pretty face. But I thought last month that Richard had also not really understood then the full potential of Mario, who had read law (whereas Qadri and Ravi had gone to Peradeniya to the English Department). Now, seeing Mario fitting so comfortably into the position Neelan Tiruchelvam occupied for many years, I thought too of Jean Brodie, who had also not realized the potential of one of her brighter students given the more overwhelming attractions of another.
But there were some limitations – as Jean Brodie also found – to which I have drawn Mario's attention. Qadri kept insisting that I was a surrogate for the Secretary of Defence, something both branches of the equation would bridle at, but I could understand this since he had no other target for the barbs he wanted to inflict on government. I felt ICES should have invited many more people who were not quite so single-mindedly opposed to the government as were almost all their speakers (except for Michael Roberts, who is no great defender of the regime, though he is an objective enough scholar to see where prejudices against government should be combated).
Mario thought many people had been asked, but this turned out to be an illusion. He also thought that some of the names we discussed had received the call for papers, but this was completely wrong. I certainly had not, nor had Pradeep Jeganathan and Jeevan Thiagarajah, who had been pillars of ICES before Rama Mani ran down the funds while trying to turn it into a proconsular palace for Gareth Evans.
More worryingly, ICES had not gone out actively to seek papers to ensure balance. Mario thought that some of the LLRC members had been asked, as was certainly desirable given that the LLRC figured so large in the deliberations, but only one of them had been, and he had not been asked for a paper. Dayan Jayatilleka had not been asked to present in the discussion on the Human Rights Council, and given that ethics figured large in the title and in some of the abstracts – though I heard little about this in the sessions I was able to attend – it was sad that one of the few Sri Lankans to have published internationally on the subject was not encouraged to participate.
Jeevan Thiagarajah had not even been invited to the seminar, though I gather that he has been asked to another by the Kandy branch of ICES, which Rama Mani, and then the hatchet men who succeeded her, had wanted to suppress. I can understand though that Jeevan is still feared by the ICES establishment, because he had in fact been Neelan's choice to succeed him, and the move to carry that plan out had only been stopped by a fiendish combination of Sithy Tiruchelvam and Radhika Coomaraswamy. The latter had paid out a million rupees from ICES to Sithy soon after Neelan's death, with no mandate from the ICES Board, and Sithy had then consolidated control of the Board, while Radhika became Executive Director.
This indulgence was in part because of what I term Sri Lankan softness, the idea that, since Sithy had suffered because of Neelan's assassination, she needed to be treated with kid gloves. Indeed I remember, when Gananath Obeysekera stepped in to perpetuate the control of those who resented the exposure of Rama Mani, he told me he was essentially concerned about Sithy, a sympathy which governed others too.
But what is unforgivable is the failure of the foreign funders to have exercised due controls. In a context in which transparency and accountability are supposed to be essential for good governance, it is hypocritical to say the least that all this was ignored as far as ICES was concerned. Radhika's preposterous explanation for the ravages into funding that occurred in her time, that she simply signed what the Accountant put in front of her, seems to have been generally accepted, with no effort to find out what happened to the money, and whether some of what was used for Sithy's personal expenses, including use of vehicles etc, can be recovered.
I do not know if Mario will be able to ensure full accountability, but I hope he will try. If ICES is to go back to what Neelan envisaged, accountability is essential.
Daily News 25 June 2013 – http://www.dailynews.lk/2013/06/25/fea04.asp