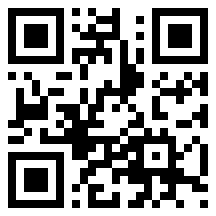 At the inauguration of the MA Course in Development run by the Marga Institute with the Open University, I was asked about a matter that had recently created some interest in the media. It was on the lines of the alleged Norwegian funding for the Bodhu Bala Sena and the questioning of the head of the Friedrich Naumann Stiftung with regard to funding opposition meetings.
The way the other matter had been presented in the press suggested it was more serious, in that the suggestion was that United States funding was being provided surreptitiously to the Trincomalee Urban Council. In fact reading what was actually happening (if I have got it correct), namely the funding of American sponsored social and cultural activity in the Urban Council premises, I did not think there was any great problem.
However there is an important issue of principle, namely that this agreement seems to have been entered into without the knowledge or consent of the Ministry of External Affairs. Again I do not know if this is correct, but it would certainly not surprise me. The incapacity of the Ministry of External Affairs to enforce the norms which should govern the relationships of external funding sources with Sri Lankan bodies is nothing new.
The situation became clear to me some years back when I was called in by the then Secretary to the Ministry of Foreign Affairs, as it was, because the International Organization for Migration had complained about me. The Secretary, Palitha Kohona said they had claimed I had told them that they must report all the activities they were engaged in to me.
I asked him if he had seen the letter I had sent IOM, but he had not. IOM had clearly made a verbal complaint, with nothing in writing, which is how so many things are conducted in Sri Lanka. Being more conscious of administrative norms, I had taken a copy of the letter with me, and I showed Palitha that what I had in fact told IOM was that they should keep the relevant Ministry informed of their activities.
Palitha's deputy, who was more steeped in Foreign Ministry traditions, which means assuming that all other government officials have only limited capacity, then told me I had not mandate to issue such letters. This was nonsense, since in addition to being Head of the Peace Secretariat at the time, I was also Secretary to the Ministry of Disaster Management and Human Rights, which had a clear mandate to coordinate aid and assistance in a range of areas.
I was then told that that was irrelevant, because the MOU under which IOM functioned in Sri Lanka was with the Ministry of Foreign Affairs, not with me. I then suggested that we look at the MOU, which was duly brought out and inspected. It said that IOM could sign agreements and work with any government agency, but should send copies of such agreements to the Ministry of Foreign Affairs. I asked how many such copies they had, and Palitha, who had now begun to understand the situation, said none at all.
I told him then that, if the Ministry of Foreign Affairs could not do its job properly, I would do it for them to the limits permitted by my own mandate. I did add however that I had absolutely no interest in piling up bits of paper in my office, and I would much prefer it if they did their job properly, and also informed other Ministries of the formal requirements.
Palitha was swift to act after that, and in the next few weeks I was inundated with information about what IOM was doing. This was not what I wanted, and I told the Head of IOM, Mohamed Abdiker, who was an intelligent and quite decent man, that I really did not need to see anything, so long as he kept the Foreign Ministry informed. We both knew that, given the way our bureaucracy functioned, IOM would continue to do whatever it wanted, whereas had it worked with me, aid would have been more carefully targeted. But I felt I had at least established a principle.
The same I should note happened with regard to the work of the UN Office for the Coordination of Humanitarian Assistance, which before I became Secretary had pretty much done what it wanted. After consulting the NGOs, it presented us with what was termed the Common Humanitarian Action Plan, and asked for approval in a couple of days.
This had been given previously, and it was only after I insisted on having consultations with all Line Ministries that I realized the depths of resentment amongst several officials at having been sidelined previously. But when a few months later the OCHA Head, Zola Dowell, told me I had won, I told her that nothing of the sort had happened. I had got agreement from the UN that they were obliged to work under their own Charter, and under the Paris Principles, under which the recipient government should make final decisions about aid. But she knew that the UN and aid agencies would continue to do what they wanted – and though, in the case of UNDP at least, this is generally very positive, governmental incompetence means that the coordination desirable if their assistance is to have maximum impact is lacking.
I suppose it is sad that the one individual with the intelligence and social skills required to ensure that foreign agencies work according to the laws and norms we have established is the one person in Parliament now who cannot take up executive office. I do not regret this, given that I am no longer young enough to undertake Sisyphaean tasks optimistically. But it is certainly high time government started training a younger generation to understand basic principles and read documents carefully, and make sure that Sri Lankan interests are the basis of all activities in this country.
Daily News 18 June 2013 – http://www.dailynews.lk/2013/06/18/fea02.asp