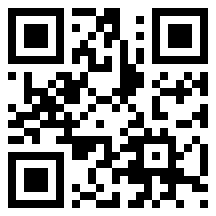 I have been intrigued recently by a couple of reports about how other countries have been providing funding to various organizations in Sri Lanka that engage in political activities. First there was the allegation, made prominently by Wimal Weerawansa but expanded on elsewhere, about Norwegian funding to the Bodhu Bala Sena.
On the same day on which I asked the Norwegian ambassador about this, I was told that Sagarica Delgoda, head of the Friedrich Naumann Stiftung in Sri Lanka, had been questioned about support she had provided to a conference organized by the UNP. The FNS is the foundation of the German Liberal Party, the Free Democrats, and they had provided the Liberal Party, or rather our think tank, the Council for Liberal Democracy, with funds in the old days for various seminars.
When I was inquiring about the story, I was told, by Paikiasothy Saravanamuttu who had long ago been one of my Vice-Presidents in the Liberal Party, that before the lady was questioned there had been attacks on me too, in various newspapers, on the grounds that I too was receiving funds from the FNS.
This is nonsense, because the FNS has been bitterly opposed to us for many years. In this Mrs Delgoda was returning to type, because she had been in the FNS from its inception, when it was used as a tool by Lalith Athulathmudali. It was run then by a man called Paul Bischoff who was also engaged in business ventures, and sent adverse reports about Chanaka Amaratunga when he first set up the Council for Liberal Democracy.
Fortunately the head of the FNS had more commitment to Liberal principles than either Mr Bischoff or Lalith Athulathmudali. After he met Chanaka he realized that this was the real thing. He insisted on the FNS in Sri Lanka supporting us, which it did in the late eighties. There was a new Director by then, who was a committed Liberal, and though his successor was an amiable drunkard who allowed Mrs Delgoda to run things, we were helped by the fact that she was not too keen on the UNP under President Premadasa.
When Lalith Athulathmudali split with the UNP however she turned back to him, and later to Ravi Karunanayake, whom she sees as his heir. Since he joined the UNP, after a brief stint in the DUNF (so that he was in fact first appointed to Parliament by President Kumaratunga), the FNS has been unremitting in its support for him and the conduits he has established  for receiving such funds.
Chief amongst these is something called I believe Democratic Youth Leagues, through which both Buddhika Pathirana and Manusha Nanayakkara first cut their political teeth. The former tells me however that they had no access to the funding, which was essentially controlled by Ravi, and a lady called Sharmila Perera who had also been in charge of such funds for Lalith. Interestingly, she was the Secretary of the political party through which Sarath Fonseka contested the Presidency in 2010.
When Buddhika made clear his opposition to Ranil Wickremesinghe, he became the victim of various intrigues and was in effect shut out of the programmes the FNS funded. Indeed the FNS went further, and was responsible it would seem for a suggestion that he was now working with the German Socialist Foundation, the Friedrich Ebert Stiftung. I was accused of having helped him in this, even though I had had no contact previously with the FES.
However as a result I did speak to the Director, and found him very amiable. He too seemed of the view that Mrs Delgoda, who had taken over the FNS after the drunken Director had left, had been in charge for too long, and that her active involvement in politics was not appropriate for one of his counterpart foundations.
I did take up the matter with the German ambassador at the time. Assuming the German embassy keeps records, the present ambassador should not be surprised that Mrs Delgoda's activities have been questioned. She had after all been questioned some time back too, and claimed then that it was because of a Conference I organized for the Council of Asian Liberals and Democrats, though that was not the case.
But that episode died down and, though I believe it was high time  the government took a close look at how she has been using German money in recent years, I fear that the type of questioning she was subjected to might have been both tactless and in the end useless. Far from engaging in such reactions, government should rather monitor more carefully the way in which funds are used, and ensure that there is full financial transparency about such matters.
But I fear that government will continue incompetent, and simply react to what it unnecessarily sees as threats, without setting in place systems that will ensure funds are not misused. Some time back, when I thought Parliamentary questions were a serious business, I asked about the tax position of various institutions which receive funding that is used for advocacy, which generally means criticism of the government.
However I received a sanctimonious reply to the effect that I could not be  given information about particular tax files. That was not what I had wanted, as I told the Minister who answered, I had simply asked whether the Tax Department had such files. But I do not think he understood the point I was making, that government should make sure it knows the financial position of such agencies which receive foreign funding. And I should add that the German government too would do well to check on what exactly has been going on, because I suspect it is not Germany that is responsible for any irregularities that might have occurred, but rather an agency that seems to have done what it wanted, based on political predilections – as Buddhika and Manusha found out.
Daily News 11 June 2013 – http://www.dailynews.lk/2013/06/11/fea04.asp