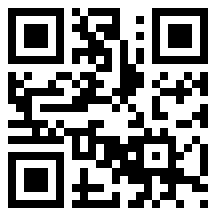 My own concerns, both with regard to aspects of Reconcilation that are not being addressed adequately, and also in terms of my responsibilities as Convenor of the Task Force to expedite implementation of the Human Rights Action Plan, were more with Protection issues. I therefore concentrated initially on these in the consultations, with Ministries and officials from the North, that the UN has kindly facilitated.
However I recognize that the vast majority of people in the North are much more concerned with livelihood issues. It is vital therefore that the initial nexus between government and the people, namely the Grama Niladhari, concentrate also on development, construing that term in the broader sense.
The Grama Niladhari then should have regular discussions with the people for whom he is responsible, so as to find out their pressing needs, and then put these forward to the relevant authorities. In the North I am regularly asked about roads and transport, about electricity and water supply, about irrigation and the marketing and storage of produce. The more perceptive members of Rural Development Societies also raise issues of credit and better training.
I am told that many of these matters are discussed at District Development Committee meetings, but while government officials put forward this fact as though it meant the problems had been solved, more often than not the people said that no action had been taken, This is understandable, because the forum that is supposed to address such issues is far too large, and it is dominated by politicians who are more concerned with popularity than development.
Rather what government should do is develop professional teams at Divisional Secretariat level, to whom problems should be referred by the Secretary, when these have been brought to his attention by the Grama Niladharis. With the support of his Planning Officers, he should then ensure that blueprints are drawn up to address issues, and that the people are kept informed of proposed action. If they are kept in the loop, they will generally understand why all the facilities they request cannot be supplied straight away – and most people have a sense of fairness that means they will accept the prioritization of more urgent cases. But government should keep them informed of decisions, and also of reasons, and realistic time frames when action is decided upon.
One of the ways of ensuring comprehensive coverage is allocating specific geographical areas of responsibility to each officer, whatever their area of technical expertise. Thus, with regard to Protection, we suggested that the Women Development Officer should look after upto half a dozen GN Divisions while the Child Rights Protection Officer should look after another half a dozen, and the Early Child Development Officer another group, and so on. Thus the Divisional Secretary could ensure coverage by one of his officials of meetings in every GN Division.
Then, in turn, the team would meet in the Divisional Secretariat and pool information and work out both common interventions – in the form of awareness programmes and general preventive measures for the whole Division – and also specific interventions for particular problems in each GN Division.
As the Consultation Report put it, 'Those responsible for each of these areas were to be instructed to have a weekly coordination meeting, where the input from each GN Division could be shared, with professional intervention to be arranged by the concerned officer. If there seemed to be overlap, duties should be streamlined, under the guidance of the Divisional Secretary With the need for geographical as well as sector coverage, the group needed encouragement to work as a team, and share problems and solve them together.
The aim was to have a mapping of needs and interventions for the whole Division, broken down by GN Division, so that shortcomings could be addressed. Economic support could be solicited from Samurdhi Officers as needed, support for physical infrastructure from Military Civil Affairs Officers, psycho-social support from Counsellors and health workers etc.
For more extensive interventions, officials entrusted with a particular area of work could consult with and advocate to their Ministries, whether at Provincial or Central level.'
These suggestions could also be replicated, as indeed the reference to Samurdhi Officers indicates, for development issues. Even though it might not be possible to have say Agricultural Extension Officers for each GN Division, there could be enough of them, plus Irrigation Officers and Samurdhi Officers and Human Resources Development Officers and others to ensure attention, through regular consultation, to all GN Divisions that come under the Divisional Secretariat.
Of course such officers will require training, not only in their professional fields, but also with regard to administration and planning. I have been most disappointed in the fact, for instance, that the Graduate Trainees I have come across seem to think that mere data collection is all they have to do. The idea that they have to assess the data and identify trends and particular shortcomings and suggest remedial action has not been brought home to them.
I find however that most youngsters, if properly trained and allowed to exercise initiative, can live up to expectations. In this regard the public service should take a leaf out of the military book, and perhaps also involve the military in training for administration as well as problem solving and decision making. This would also help to develop the ability to work in teams, which is unfortunately lacking at present at many levels of the public service. Whether it is the legacy of colonialism, or the unfortunate effect of too many political authorities, we tend to have a hierarchical view of administration, whereas we should try to develop a collegiate one.
To my mind making the necessary changes would be easy, but they require both competent leadership and the development of clear guidelines and instruction manuals. The benefits to the people and the administration too though would be well worth the trouble.
Daily News 24 May 2013 – http://www.dailynews.lk/2013/05/24/fea04.asp