You are currently browsing the daily archive for January 22, 2012.
This article written in 2008 is being republished in the light of the Trilingual Initiative launched yesterday in the presence of former Indian President A.P.J.Abdul Kalam.
Chanaka Amaratunga and the 13th Amendment – a 50th birthday reflection – A lost opportunity
By Prof. Rajiva Wijesinha  President of the Liberal Party of Sri Lanka, 1987-2007
19 April 2008
Had he lived, Chanaka Amaratunga would have been 50 on April 19.  He died a few months after his 38th birthday, in a state of some disappointment, having been denied in 2004 the nomination to Parliament that the Sri Lanka Muslim Congress had promised.
The failure to stick to his promise was one of the shadows that hung over Ashraff and, though he achieved significant status for his Muslim Congress in his lifetime, there is little doubt that his betrayal of Chanaka contributed to his failure to become a national leader. He tried to make amends through establishment of the National Unity Alliance in 2000, but he died before he could fulfil the promise of that new beginning.
It will never be known in the end precisely who was finally responsible for leaving Chanaka out. Ashraff said that President Chandrika Bandaranaike Kumaratunga had been opposed to him, she is supposed to have suggested that she had no great problem and that the final decision was Mr Ashraff's.  There was some fear clearly that he would vote with the opposition (there was talk that Anura Bandaranaike, then in the UNP, would be put forward for the Speaker post, and Mrs Kumaratunga was worried, unlike six years later, that he might be selected).  More relevantly, his great friend Asitha Perera ruthlessly used his relationship to the Bandaranaikes, his willingness to become a Muslim, and – I am sorry to admit – my own belief in his loyalty to Chanaka, a loyalty Chanaka more sensibly had realized was subject to personal ambition, to insinuate himself into Parliament and then stick on like a limpet.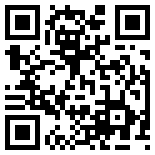 It was all a tragedy, but it was a tragedy more for Mrs Kumaratunga and Mr Ashraff, than initially it seemed to Chanaka. Listening recently to her Constitutional Adviser, Jayampathy Wickremeratne, proposing initiatives that she had obviously ignored, one was struck again by the sheer waste of her years in power. One must admire her courage in adversity, particularly the manner in which she blasted LTTE ambitions by dealing firmly with the Wickremesinghe government when it usurped her powers, and stopped the dreaded totalitarian Interim Self Governing Administration it had offered; her reintroduction of English medium will also remain a lasting legacy; but her failure to reform the Constitution and the structure of the State will ultimately determine her place in history. Chanaka in Parliament would have changed all that, by sheer force of conviction, by the trust the Tamils had in him, by his international reputation at that point.