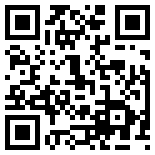 Text of a presentation on January 10th at the Observatory Research Foundation – Delhi, by Prof Rajiva Wijesinha, Adviser on Reconciliation to the President
The report of the Commission of Inquiry on Lessons Learnt and Reconciliation is now public. It has been generally welcomed, and the exceptions that prove the rule sadly confirm the distinction between those who seek reconciliation and those who have other motives in the extraordinary campaign that has been conducted against Sri Lanka over the last two years.
The vast majority of local and international observers have welcomed the Report, though many have noted that a positive report will serve little purpose if its recommendations are not implemented. This is an understandable caveat, for Sri Lanka has not always acted as swiftly as it should, and it has also often failed to publicize its actions. This latter shortcoming is unfortunate, not just because it allows critics to claim that nothing is being done, but more seriously because it prevents the analysis both by government and by concerned persons with no axe to grind of achievements, and thus, as importantly, understanding of deficiencies that need to be corrected.
This inadequacy has been startlingly illustrated by the failure to work coherently enough on the interim recommendations submitted by the Commission. Initially these were not adequately publicized. This was not because of any commitment to confidentiality, since they were soon enough readily known by anyone who was interested, but simply because government did not seem to realize the importance of the recommendations and of, not only acting, but being seen to act. Though a committee was set up to ensure implementation, the lack of transparency in this regard, and what can only be described as a concomitant absence of any sense of urgency, allowed for the feeling that government was not really serious. The views of the Commission, that many current problems might have been avoided had their recommendations been implemented coherently, is quite understandable.
I say this with a slight but not overwhelming sense of guilt because one of my functions, as Adviser on Reconciliation, was supposed to be to 'Monitor and report to HE the President on progress with regard to the Interim Recommendations of the LLRC, and promote appropriate activities for this purpose through the relevant Ministries.' In mitigation I can plead that, though my appointment was made in January 2011, my terms of reference were only received in May. And I finally received an office only in October, with one operational staffer in December. I have no budget for work, though since December I have been supplied with fuel for visits to the North.
Why such incoherence? Whilst I have no illusions about the slowness with which government moves, in general, and find this culpable, I should also note that the more vociferous members of the international community, those who now criticize the LLRC Report, were not really concerned with reconciliation, as opposed to their own sometimes agendas. With a stunning ignorance of history, and exemplars such as South Africa and Chile where the country moved forward without bruising animosities, they confused reconciliation with retribution. Even more absurdly, they thought it was the democratically elected government that should be punished, not terrorists or those who hijacked power and used it brutally as the Pinochet government in Chile or the apartheid regime in South Africa, both of which were allowed to go away quietly as it were.
What is the reason for this? On the one hand there were countries such as Britain and other European states that were worried about the electoral power of the Tamil diaspora, and assumed that its more vociferous members were decisive factors. Fortunately that populist perspective has now diminished, and perhaps one of the most heartening developments in recent months has been the impression Britain has given of wanting to move on, instead of dwelling in the unprincipled wickedness of the Miliband years.
But, conversely, the United States of America seems to have got more intense, as was exemplified by its efforts to suborn military personnel to give evidence against the Sri Lankan state. The recent efforts of its political affairs officer to pressurize government with regard to Sarath Fonseka, whom earlier the Americans had fingered as a possible war crimes suspect, is only explicable in terms of a sense of guilt about the garden path up which he was led.
I should note that one should not of course generalize about the Americans. Even more than other countries, they seem to suffer from schizophrenia with regard to foreign policy, as was exemplified by the positive approach of their Defence Attache in Colombo, who was promptly rebuked for his pains. But, in addition to the endemic tussle between foreign affairs and defence perspectives, America also suffers from a strange combination of ruthless self interest, as their performances in Iraq and Pakistan over the years have shown, and a desire to be seen as decent guys. For Sri Lanka this has led to astonishing levels of persecution since, as one forthright Republican observer put it, the bleeding hearts had to keep quiet about Guantanamo and everything else they had shouted about before, so they transferred their attention to Sri Lanka.
Instructively, and I believe this is where India must be careful not to allow itself to be used, I have heard some Western observers claiming that  the policy of persecuting Sri Lanka is also in India's interests, since otherwise our government is not likely to move on the political settlement that was anticipated. If so, the adoption of Sarath Fonseka as the preferred candidate for the Presidency was a very strange way of showing it. Instead of recognizing that the President had to repudiate the Fonseka philosophy of post-war-arrangements so as to be able to move on with reconciliation, a strange combination of social butterflies in Colombo and perverse diplomats decided to espouse the Fonseka cause. Sadly they managed to convince the Tamil National Alliance to follow suit, and it seems to be no coincidence that the principal Sri Lankan criticism of the LLRC report came from the TNA, as though to reinforce the otherwise isolated American perspective.
All this has done untold damage to one of the main areas in which action is needed to achieve reconciliation, namely constitutional reforms to promote the empowerment of the Tamil people. I myself believe that the leadership of the TNA is sincere about seeking a solution within the framework of a unified Sri Lanka, but their unremitting persecution of the government with regard to what they suggest are war crimes does not help to create the confidence that is needed if power is to be shared further. If indeed they felt that crimes had been committed, endorsing Sarath Fonseka was a strange way to express indignation. To claim, after having done that, that retributory justice is required seems hypocritical and it is therefore understandable that doubts remain about the commitment to reconciliation of at least some members of the TNA.
These areas then remain problematical. The argument that applying pressure on the grounds of war crimes will lead to a political solution is a pernicious one, and counter-productive. Sadly, I have even heard this suggestion advanced by an Indian general who, with active experience of Sri Lanka, should have known better. That was not however an Indian government view, and I believe India, whilst anxious for a political solution, will work towards this in a manner that develops confidence, as it has done in the past, except of course when the adventurism of the Jayewardene government during the Cold War was seen as irritating, if not quite threatening.
But India too would do well to assess more carefully the additional motives of those who promoted Sarath Fonseka whilst suggesting that this would serve Indian interests. Efforts to present Sri Lanka as a bone of contention between India and China are largely self-serving, though they may not be entirely hypocritical, given the tendency of the West to function in terms of binary opposites. This is also understandable given the manner in which they fought the Cold War, but China has made it clear to Sri Lanka that the primacy of our relationship with India is understood. If rivalries on the lines of those that dogged all of us during the Cold War are to develop, they will be primarily economic in character, and be played out in Africa, and similar fields for large scale investment, without any need for hostilities in South Asia. It would be a pity if either India or Sri Lanka allowed themselves to be used as tools in such developments.
I have dwelt at some length on these factors because they could adversely affect the very positive measures both taken and recommended with regard to reconciliation. I am sorry therefore that, in the mandatory references, given the frenetic campaign that has taken place over the last 12 months, with UN Advisors and former spokesmen acting together as it were to reinforce the shoddy journalism of Channel 4, to accountability, there has been inadequate attention paid to the very constructive recommendations made by the Commission in the latter part of its Report.
In this regard I am sorry that analysts have not noted that this forms the bulk of the Report, rather than what was feared at the time the Commission was set up and began operating, namely endless navel-gazing about what went wrong with regard to the Ceasefire Agreement. The reasons for that going up in smoke, as it were, were fairly obvious, and it was a pity that there was much stress on this in early days since it gave the impression that the Commission was concerned primarily with justifying the military approach that had to be adopted.
That such an approach was essential, given the manner in which the LTTE used the CFA to build up its own military capacity, was obvious to all except the different components of the strange coalition that supported Sarath Fonseka in the Presidential election of 2010. But again, given their influence, that aspect was focused upon, and little attention was paid subsequently to the enormous amount of work the Commission did amongst the people who were affected by the conflict and need support through reconciliatory efforts, as opposed to the backward looking theoreticians in Colombo and other capitals.
It is on what the affected people said, and what they need now, that the Commission has rightly concentrated. In this regard too, I should note, the measures that need to be taken are fairly obvious, and long before I was appointed Adviser on Reconciliation I have been making the point repeatedly. Some of this springs from the work of the Liberal Party which, in the eighties, engaged in detailed discussions about Constitutional Reform, and in looking also at the Causes and Consequences of Conflict in the nineties, identified several areas in which action was desirable. More recently, discussions in  District Reconciliation Committees that we have set up, identified several problems which the Commission has now highlighted, with suggestions for remedial action.
To mention just a few of these,
we need very practical measures to protect the vulnerable in conflict affected areas, in particular women and children (as to whom more effective measures are needed in the rest of the country too);

we need to ensure better training and support for

productive employment

, in the North, with effective micro-credit facilities and incentives for small and medium size business enterprises (which should also be done elsewhere in the country);

we need to

modernize our education system

, with greater stress on skills development and in particular communications skills, in two if not three languages;

we need to encourage religious and social and cultural activities to bring people together.
In short, we need to do what the Liberal Party recommended in its programme formulated in 1987. Most importantly perhaps, as we have noted over the years, is the need for upgrading the public service, to make it more responsive to the needs of the people whom it serves. An  attitudinal change is vital, as the Commission stresses, which also promotes consultation. The revision of Administrative and Financial Regulations, which the Parliamentary Committee on Public Enterprises has also recommended, is long overdue, and should be undertaken in a manner that promotes public accountability as well as flexibility based on close attention to people's needs, grievances and aspirations.
Another area we stressed then, which the Commission expands on, is the importance of ensuring Law and Order, and the protection of Human Rights. When I was Secretary to the Ministry of Disaster Management and Human Rights we did much work in this regard, or rather in drawing attention to what needed to be done. The Action Plan that we formulated, and which was, unfortunately only very recently, adopted by the Cabinet, lays down suggestions as to how to overcome many of the problems the Commission identifies.
Most important in this regard is an issue that was identified even before the Action Plan was prepared, when I chaired a Committee on police reforms. The police sadly were neglected in the concentration on defending ourselves against terrorism of the last couple of decades, which led us to modernize the security forces and ensure they functioned as skilled and disciplined professionals. As senior police officers indicated, their training programmes had meanwhile been cut, while recruitment of minorities into the force, despite efforts to promote this, had suffered. Combined with increasing politicization of the police, the result was inefficiency, compounded by a lack of confidence that particularly affected the minorities.
I am glad therefore that the Commission lays stress on the need for better and more responsible policing. However implementing this will not be easy without adequate will, and insistence that parochial political considerations should not operate. I hope therefore that, while ensuring rapid recruitment of minorities, the discipline and effectiveness that characterized the armed forces over the last few years will be replicated. For this purpose it would be best, at least in the short term, to ensure a command structure such as obtained for the army, with high level education for officers, as opposed to the perfunctory and rote training now provided. It is also important to revive the police manual that was provided to members of the force in the past, and make copies of salient points available to the public too, so that there is transparency and mutual understanding in their relations with the force.
In all these areas, and more, there is need of concerted action. Those anxious for reconciliation should endeavour to support government in setting up mechanisms to work quickly and imaginatively towards the goals laid out in the Report. Unfortunately there seems no urgency at the moment about implementation, or even allocating responsibility for the different tasks. What certainly will not work, as we saw with regard to the interim recommendations, is a Committee of Ministry Secretaries, chaired by someone without executive authority in this regard. Rather, there should be a Ministry for Reconciliation, charged with fulfilling the recommendations of the Commission as best possible. I would also suggest that it be given a limited life span, of two years perhaps, after which it should have made itself redundant.
I have wondered about suggesting this, since it would be assumed that I wished to be Minister myself.  Given the way Cabinets are constituted now, this would not be possible, though I am not sure that any of my senior colleagues would be willing to take on a limited assignment that had only a coordinating role. But whoever does it, there is need of an efficient and experienced Secretary, and dedicated staff, though very few would suffice given that the bulk of the actual work would have to be done by other Ministries.
However, current lethargy, as exemplified for instance by the failure of the Ministry of Education to even think of mechanisms for increasing the supply of competent language teachers – despite the clear commitment of the President to building up a trilingual society – makes it clear that innovative ideas and ensuring their implementation would have to come from a dedicated agency. Similarly, though in theory there are special desks for women and children in all police stations, little thought has gone into institutionalizing procedures, liaison with community workers, whether those in government service or from social service organizations, and there are no clear work plans and goals that can be measured. Certainly individuals can sometimes be effective, but we must build up systems, so that coverage should be comprehensive and supportive rather than reactive.
My own view is that the recommendations of the Commission can be fulfilled very easily, provided initiative and imagination are brought to bear, along with the will to succeed. Similarly, I believe that the process of a political settlement can be expedited if action is taken immediately on recommendations in this regard that are not controversial. For instance the mechanism of a second chamber to promote regional input into national legislation could be put into operation straight away, though of course we would also need better training on legislative principles for potential members. I should note that we should also be ensuring proper training for local government representatives, so that they can use more effectively the powers and resources they do possess, to resolve problems that should not require intervention by distant officials and politicians.
Reconciliation will not be difficult to achieve, and the Report of the Commission shows us the way. We should not be distracted by insistence on retribution and stress on major political problems, when we can so easily deal with the root causes of resentment and, through setting mechanisms of empowerment in place that are generally acceptable, move on to solutions for more contentious issues. But we should also recognize that the failure thus far of government to work consistently in required areas, to have followed intensively the interim recommendations of the Commission even if common sense had not already indicated the way, has led to suspicions which government must assuage through committed action. As the Commission makes clear with regard to Reconciliation, 'the responsibility for being the prime mover of this process lies squarely with the Government'.
Daily News 24 January 2012 – http://www.dailynews.lk/2012/01/24/fea01.asp