You are currently browsing the daily archive for January 15, 2012.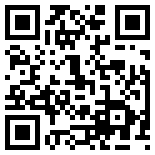 Text of a presentation on January 10th at the Observatory Research Foundation – Delhi, by Prof Rajiva Wijesinha, Adviser on Reconciliation to the President
The report of the Commission of Inquiry on Lessons Learnt and Reconciliation is now public. It has been generally welcomed, and the exceptions that prove the rule sadly confirm the distinction between those who seek reconciliation and those who have other motives in the extraordinary campaign that has been conducted against Sri Lanka over the last two years.
The vast majority of local and international observers have welcomed the Report, though many have noted that a positive report will serve little purpose if its recommendations are not implemented. This is an understandable caveat, for Sri Lanka has not always acted as swiftly as it should, and it has also often failed to publicize its actions. This latter shortcoming is unfortunate, not just because it allows critics to claim that nothing is being done, but more seriously because it prevents the analysis both by government and by concerned persons with no axe to grind of achievements, and thus, as importantly, understanding of deficiencies that need to be corrected.
This inadequacy has been startlingly illustrated by the failure to work coherently enough on the interim recommendations submitted by the Commission. Initially these were not adequately publicized. This was not because of any commitment to confidentiality, since they were soon enough readily known by anyone who was interested, but simply because government did not seem to realize the importance of the recommendations and of, not only acting, but being seen to act. Though a committee was set up to ensure implementation, the lack of transparency in this regard, and what can only be described as a concomitant absence of any sense of urgency, allowed for the feeling that government was not really serious. The views of the Commission, that many current problems might have been avoided had their recommendations been implemented coherently, is quite understandable.
I say this with a slight but not overwhelming sense of guilt because one of my functions, as Adviser on Reconciliation, was supposed to be to 'Monitor and report to HE the President on progress with regard to the Interim Recommendations of the LLRC, and promote appropriate activities for this purpose through the relevant Ministries.' In mitigation I can plead that, though my appointment was made in January 2011, my terms of reference were only received in May. And I finally received an office only in October, with one operational staffer in December. I have no budget for work, though since December I have been supplied with fuel for visits to the North.
Why such incoherence? Whilst I have no illusions about the slowness with which government moves, in general, and find this culpable, I should also note that the more vociferous members of the international community, those who now criticize the LLRC Report, were not really concerned with reconciliation, as opposed to their own sometimes agendas. With a stunning ignorance of history, and exemplars such as South Africa and Chile where the country moved forward without bruising animosities, they confused reconciliation with retribution. Even more absurdly, they thought it was the democratically elected government that should be punished, not terrorists or those who hijacked power and used it brutally as the Pinochet government in Chile or the apartheid regime in South Africa, both of which were allowed to go away quietly as it were.
What is the reason for this? On the one hand there were countries such as Britain and other European states that were worried about the electoral power of the Tamil diaspora, and assumed that its more vociferous members were decisive factors. Fortunately that populist perspective has now diminished, and perhaps one of the most heartening developments in recent months has been the impression Britain has given of wanting to move on, instead of dwelling in the unprincipled wickedness of the Miliband years.
But, conversely, the United States of America seems to have got more intense, as was exemplified by its efforts to suborn military personnel to give evidence against the Sri Lankan state. The recent efforts of its political affairs officer to pressurize government with regard to Sarath Fonseka, whom earlier the Americans had fingered as a possible war crimes suspect, is only explicable in terms of a sense of guilt about the garden path up which he was led.
I should note that one should not of course generalize about the Americans. Even more than other countries, they seem to suffer from schizophrenia with regard to foreign policy, as was exemplified by the positive approach of their Defence Attache in Colombo, who was promptly rebuked for his pains. But, in addition to the endemic tussle between foreign affairs and defence perspectives, America also suffers from a strange combination of ruthless self interest, as their performances in Iraq and Pakistan over the years have shown, and a desire to be seen as decent guys. For Sri Lanka this has led to astonishing levels of persecution since, as one forthright Republican observer put it, the bleeding hearts had to keep quiet about Guantanamo and everything else they had shouted about before, so they transferred their attention to Sri Lanka.