You are currently browsing the daily archive for January 9, 2012.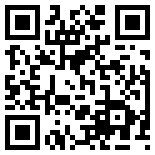 Expanded versions of the speech of Prof Rajiva Wijesinha at the inaugural session of the Global Languages Meet – January 7th 2012 at the Sir Sayoji Rao Auditorium, Vadodara, India.
I am most grateful to the Bhasha Research and Publication Centre, and the other organizations involved in this conference, for inviting me to this momentous occasion. It was an honour to be present at the launch of the People's Linguistic Survey of India, and I must congratulate Dr Ganesh Devy, your founder, on so successfully pushing through this initiative, a landmark venture after the pioneering work of Grierson nearly a century ago. The ready collaboration you have received from the Sahitya Academy and the Central Institute of Indian Languages is a reflection of the deep commitment of your country, and its official and unofficial academic institutions, to expanding the boundaries of learning.
I am sorry that we are not so advanced in Sri Lanka. Indeed it was sad that my collection of short stories, written originally in English and Sinhala and Tamil by Sri Lankans, appeared not in Sri Lanka, for we have no similar public service oriented publishing house, but in India. I am grateful to the National Book Trust for taking on the book, and now getting ready a companion volume of poetry. In one sense however I should be thankful that the book had originally to appear in India in English, for this meant that it would be translated into all your national languages. And hence the deep satisfaction yesterday at being able to present Dr Devy, at the Chotro Conference yesterday on 'Imagining the Intantible: Language, Literature and the Arts of the Indigenous' with the Gujerati version of those Sri Lankan stories. I look forward now to the Tamil version, whereas in Sri Lanka, where we do not have enough translators, such an initiative would not have been easy.
What I like to think of as that trilingual publication, for the material was originally in three languages though I published English versions initially, is in line with recent policy developments in Sri Lanka. These have been laid out, I hope inspiringly, in our President's budget speech last year. He dwells at length there on the trilingualism that he hopes to introduce into Sri Lanka, in a programme that will be launched on January 21st. That initiative will I hope fast forward, if not trilingualism in general, at least bilingualism in a significant mass of our people, to break free from the monolingual straitjacket in which absurd policies on the part of successive governments has confined us.