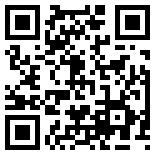 After Craig Murray had sent his written objections to what he saw as British condoning of torture, which he thought was in contravention of the International Convention against Torture, his objections were addressed at a meeting in London over which Linda Duffield presided. He was told then that using material 'obtained under torture and subsequently passed on to us… would be inadmissible in a court of law, but that is the only restriction on the use of such material arising from the convention.' It seemed that the official British government position was that it saw 'no legal obstacle to our continuing to receive such information from the Uzbek security services.'
I am quoting Murray, but obviously what he puts in direct speech in his book can only represent his recollections of what occurred. Still I feel this makes it clear that the British were condoning and endorsing, indeed even supporting, the use of torture. I can understand of course that a country in serious danger from powerful terrorist movements might sometimes feel it had to bend the rules. But such behavior should be carefully controlled, and should certainly not give carte blanche for the type of appalling cruelties Murray thought he had evidence of. Unfortunately once one gets on the slippery slope of tolerating such excesses, it is far too easy to ignore unpleasant evidence. This can lead too to shooting of the messenger as happened to poor Craig Murray.
I can do no better here than cite other passages from his book which underline the appalling hypocrisy of the New Labour government. I can only hope therefore, as I have mentioned in an Adjournment Motion I have proposed for our Parliament, that the current government makes clear its abhorrence of such practices, and that the current leadership of the Labour Opposition makes sure that such practices are not repeated.
Craig notes that 'I had seriously miscalculated when I had believed that British ministers would reject material obtained through torture.  What I achieved was to increase to sizzling point the hostility towards me at the senior levels of the British government and particularly from the intelligence services.
I had failed adequately to take into account that I was only seeing the torture material from Uzbekistan.  In the War on Terror, it had been decided to relax our taboo on torture, and we were accepting material from the torture chambers of Egypt, Pakistan, Jordan, Saudi Arabia and a number of other countries including even Sudan and Syria. The British government was even to argue in court for the right to use torture material as evidence. The government won this right in the Court of Appeal in November 2004 but lost to a unanimous judgment of seven Law Lords on 8 December 2005.'
Later in the book he goes on to describe what happened in the Courts – 'Nor is there any end to the use of torture as a weapon to further the Bush-Blair
agenda and stoke the fires of Islamophobia with false intelligence. In October 2005, the British government, in a historic case before the House of Lords, argued for the right to use intelligence obtained under torture. They argued for a threefold use of this intelligence: to guide security operations, to detain without trials, and as evidence in court of law. This is the first time in over 200 years a British government has sought to legalise the use of torture evidence. On 8 December 2005, the Law Lords ruled resoundingly against the government. They made plain that evidence in British courts must not be tainted by torture, and neither could detainees be held on the basis of information obtained by torture. However, Charles Clarke, then Home Secretary, argued that the government  had won the right to use torture material.  He stated that the Law Lords 'held it was perfectly lawful for such information to be relied on operationally and also by the Home Secretary in making executive decisions'. Thus 'the exclusion of evidence obtained by torture……. Will not change, weaken or detract from our ability to fight terrorism'. Thus the British government is quite shameless in its desire to obtain and to use the fruits of torture, and remains a great customer for the products of the torture chambers of dictators like Karimov worldwide. The raw material – people to be tortured – is sometimes local and sometimes delivered by the CIA through the extraordinary rendition programme.
In a sickening example of propaganda doublespeak, the article in which Clarke argued his case was headed: 'I welcome the ban on evidence gained through torture', despite the fact that lawyers acting on his behalf had fought the ban tooth and nail through every stage of the British judicial system. The collapse of the ability of mainstream media really to hold politicians to account is very worrying.'
Murray suggests that one reason for the unremitting hostility he faced was that the horrors he was objecting to were connected with 'the CIA's extraordinary rendition programme. This is now well understood. The CIA were flying terrorist suspects, many of them completely innocent, around the world to destinations where they could be tortured…in protesting about intelligence obtained by torture in Uzbekistan I had hit an even more sensitive point than I had realized. I had stumbled unwittingly across the extraordinary rendition programme, and my objections were therefore threatening the legal and political basis of a major CIA strategy in the War on Terror'.
The story as it concerns Uzbekistan however has a climax that would be entertaining had there not been so much suffering, encouraged by people who had no excuse for condoning brutality. Even while Murray was serving in Uzbekistan, President Karimov was thinking of changing his allegiance, and in 1995 'Karimov served the US with six months' notice to quit their prized military base at Karshi Khanabad. The US-Uzbek alliance over, it suddenly became open season on Karimov. The US and UK governments discovered that – Shock! Horror! – this guy Karimov had been an awful dictator! British ministers were at pains to claim that they had been in agreement with me about this all along. I started getting invites to seminars in Washington'.
I remember reading somewhere that there had been further developments in the Uzbek conduct of international relations, and I have no doubt that its wily President has been serving the interests of his country, which doubtless are seen as synonymous with his own, ably by balancing possible sources of assistance against each other. But, as far as the West is concerned – and Craig notes that Germany broke ranks with the EU when it finally brought in sanctions against the Karimov regime – I am reminded of Hannah Arendt's description of the banality of evil, the pathetic inner nature, notwithstanding the enormous harm they cause, of those who succumb to it.