You are currently browsing the daily archive for December 27, 2011.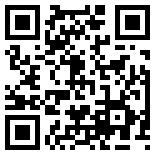 After Craig Murray had sent his written objections to what he saw as British condoning of torture, which he thought was in contravention of the International Convention against Torture, his objections were addressed at a meeting in London over which Linda Duffield presided. He was told then that using material 'obtained under torture and subsequently passed on to us… would be inadmissible in a court of law, but that is the only restriction on the use of such material arising from the convention.' It seemed that the official British government position was that it saw 'no legal obstacle to our continuing to receive such information from the Uzbek security services.'
I am quoting Murray, but obviously what he puts in direct speech in his book can only represent his recollections of what occurred. Still I feel this makes it clear that the British were condoning and endorsing, indeed even supporting, the use of torture. I can understand of course that a country in serious danger from powerful terrorist movements might sometimes feel it had to bend the rules. But such behavior should be carefully controlled, and should certainly not give carte blanche for the type of appalling cruelties Murray thought he had evidence of. Unfortunately once one gets on the slippery slope of tolerating such excesses, it is far too easy to ignore unpleasant evidence. This can lead too to shooting of the messenger as happened to poor Craig Murray.
I can do no better here than cite other passages from his book which underline the appalling hypocrisy of the New Labour government. I can only hope therefore, as I have mentioned in an Adjournment Motion I have proposed for our Parliament, that the current government makes clear its abhorrence of such practices, and that the current leadership of the Labour Opposition makes sure that such practices are not repeated. Read the rest of this entry »