You are currently browsing the daily archive for December 25, 2011.
Daily News 28 June 2011 – http://www.dailynews.lk/2011/06/28/fea15.asp

I used to wonder about how the United States could possibly support Israel so excessively , to the extent of blocking UN resolutions which even the Europeans supported. Surely they must understand that what seems such blatantly unjust partisanship will continue to upset the Muslim world, and contribute to increasing radicalization of all those with political or moral understanding. And while many people, even though they feel a burning sense of injustice, will think that nothing can be done, and keep quiet, those with devout religious fervor will feel obliged to act. What they do might be appalling, but they will excuse themselves on the grounds that they are not acting but reacting.
A bright if somewhat cynical British friend provided one explanation when he said that American politics is dominated now by what he termed Premillenial Dispensationalists. These believe that the end of the world foretold in the Book of Revelations requires that Israel expand massively, after which we shall be visited by the Four Horsemen of the Apocalypse. The world as we know it having been destroyed, God will then resurrect the Chosen, though according to my friend this will not include any of the Jews, since they have not accepted Christ.
The theory seemed to me quite potty, but he assured me that, while possibly even the most extreme Israeli politicians would be content simply to take over all of Palestine, the American extremists wanted them to conquer much more of the area, extending downwards into Africa too. Their aim would ultimately lead to the destruction of the Jews, but meanwhile they needed extremist Israelis, who were quite happy to go along with them, if not only for the ride.
Dotty though all this sounds, I found what I can only describe as a more nuanced version of this approach when I read 'Murder in Samarkand' by Craig Murray, who had served as British ambassador to Uzbekistan. He was sacked for his pains, largely he believes because he objected to British connivance in gross human rights abuses by the regime. The book he published in 2006 suggests that this was largely because the Blair government had fallen in completely with American policy in the region, and that the Americans, and because of them Tony Blair himself, were actively involved in his dismissal.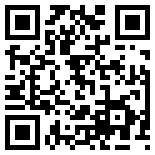 The Island 9 June 2011 – http://www.island.lk/index.php?page_cat=article-details&page=article-details&code_title=27310

In looking at the Middle East in terms of the attitudes and actions of the range of countries that are involved in patronage, assistance and intrigues in the area, there is an element that needs to be addressed seriously, but never will be so long as American politics continues to blend populist democracy with brilliant manipulation of public opinion by well organized interest groups.
This is the issue of Israel, which has contributed so strongly to the bitterness of many Muslims towards the West. This is eminently understandable, because the West has not hesitated to make it clear that its primary allegiance is to Israel, and that the rights and wishes of other countries in the area count for little in comparison.
Quite simply, from the Arab point of view, the creation of Israel was an appalling injustice. We are told of the need in Sri Lanka to ensure that grievances are aired and recompense made to those who have suffered, but the West that preaches to us refuses absolutely to look into the question of the way in which Arabs were deprived of their lands to provide a homeland for immigrants from the rest of the world, predominantly from Europe.