On the votes of the Ministry of National Languages and Social Integrations – December 9th 2011
I am grateful, Mr Speaker, for this opportunity to support the budget allocation and the work of the Ministry of National Languages and Social Integration amongst others. In fact my one complaint is that not enough has been given for the work of this extremely important Ministry. In his budget speech the President made clear the seminal contribution to national development of the activities associated with this Ministry, and I can only hope that its work does not suffer from a shortage of resources.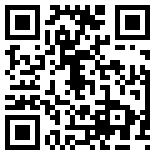 In one sense limitations on the funds allocated to the Ministry should not be a problem, because its work should be conducted by other Ministries too. For instance, with regard to National Languages, a greater responsibility lies with the Ministry of Education. Given the continuous failure of our Education system over the years to promote bilingualism, let alone the trilingualism that His Excellency requires in fulfillment of his vision for a prosperous, pluralistic and united Sri Lanka, there is also need for more work by the Ministries of Higher Education and of Vocational Training.
Given the need for better coordination in this regard, I hope very much that the recommendation in the Committee deliberations on the Ministry of Human Resources, to establish both a Consultative Committee and a Coordinating Mechanism between the various Ministries concerned, will bear fruit. It should be noted that the Ministry of Public Administration should also be involved in this, given the important role that the Sri Lanka Institute of Development Administration should play in this regard. Some years back, when I first got involved in public life in an executive position, as head of the Peace Secretariat, I noted to my line management that there would be no possibility of sustainable peace unless we developed a much more effective administration, with better skills of communication as well as planning, than we had. Every day that passes convinces me of this more and more, and unless we develop appropriate skills, and initiative, in middle management as well as elsewhere, the excellent proposals in the budget will come to naught. I hope that the Ministry of Public Administration, as well as the Ministry responsible for Public Sector reforms, will fast forward plans in this regard and ensure effective implementation.
To return to the particular question of communication skills, since we have so many Ministries to work in this area, it might be argued that we do not in fact need a Ministry of National Languages and Social Integration. But it is precisely because those Ministries have not effectively pursued practical programmes in this regard that we need a Ministry like this to propose innovations and ensure at least pilot programmes. It could for instance ensure the development of new teacher training models, given that in the near seventy years since J R Jayewardene moved his fatal motion that straitjacketed our students in monolingualism state institutions have failed to produce sufficient teachers of the national languages. Of course it is our rural schools and our rural children who have suffered most from this.
At the height of the colonial period, good schools and good teacher training institutes were a monopoly of the various churches. But in order to pursue equality of opportunity, visionaries such as Colonel Olcot and Arumugam Navalar did not destroy what was effective, rather they built up similar institutions to provide benefits to others. I believe, since it would be difficult for the Ministry of Education to move quickly in this regard, given the destructive mentality of many of those who claim an egalitarian outlook, that the Ministry of National Languages and Social Integration can, in fulfillment of its mandate, encourage associations like the Buddhist Theosophical Society or its modern day equivalents to take a lead in this regard. Even better, it could perhaps encourage joint ventures, where students of different communities could learn and learn to teach subjects essential for the modern Sri Lankan world, such as English and Spoken Sinhala and Tamil and Mathematics and Science, under the guidance of mentors representing different religious outlooks.
Such institutions, at appropriate levels, could also assist with the catch up education that is so badly needed in areas previously afflicted by conflict, but also in rural areas in the rest of the country. Such education, leading to basic qualifications in useful subjects, to include also vocational and aesthetic subjects, would provide qualifications for government employment, whilst enhancing earning capacity for those seeking foreign employment.
This is particularly important in a context in which many bright youngsters do not have the basic qualifications to apply for instance to the Police, in which it is imperative that we enroll youngsters of different ethnic groups. Courses that would include physical training and leadership skills, conducted under the aegis of religious leaders, would provide an ideal foundation for the disciplined and energetic youngsters who should contribute together to national security.
Mr Speaker, I believe it is essential that a Ministry like this one, entrusted with such important responsibilities for our national life, should think outside the box, and develop initiatives that will fulfill its objectives imaginatively and comprehensively. Mechanisms to develop more and better translators, to facilitate youngsters meeting and working and playing together, to promote creative cultural productions as well as social service projects implemented together, all these should be thought of and refined and implemented through the officials of this Ministry working together with and inspiring other officials.
I have dwelt at length on new ideas, and I hope some of these at least will be considered, for this Ministry to have the impact it requires and deserves. But I should note too the sterling commitment of the Minster and the Secretary and their officials, and the excellent work they have done in promoting confidence in the North by its work in providing documentation, its efforts to ensure that National Language Policy is followed by all Departments including this Parliament itself, its teaching programmes through its National Languages Institute, and others. But these seem drops in the ocean compared to the enormous work that needs to be done, so I hope very much that the Ministry will also work on new imaginative programmes on the lines described and ensure that the other Ministries that need to be productive in this regard are inspired to work towards the results specifically entrusted to this important and invaluable Ministry.
Daily News 12 December 2011 – http://www.dailynews.lk/2011/12/12/fea01.asp