You are currently browsing the daily archive for December 13, 2011.
On the votes of the Ministry of National Languages and Social Integrations – December 9th 2011
I am grateful, Mr Speaker, for this opportunity to support the budget allocation and the work of the Ministry of National Languages and Social Integration amongst others. In fact my one complaint is that not enough has been given for the work of this extremely important Ministry. In his budget speech the President made clear the seminal contribution to national development of the activities associated with this Ministry, and I can only hope that its work does not suffer from a shortage of resources.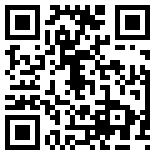 In one sense limitations on the funds allocated to the Ministry should not be a problem, because its work should be conducted by other Ministries too. For instance, with regard to National Languages, a greater responsibility lies with the Ministry of Education. Given the continuous failure of our Education system over the years to promote bilingualism, let alone the trilingualism that His Excellency requires in fulfillment of his vision for a prosperous, pluralistic and united Sri Lanka, there is also need for more work by the Ministries of Higher Education and of Vocational Training.
Given the need for better coordination in this regard, I hope very much that the recommendation in the Committee deliberations on the Ministry of Human Resources, to establish both a Consultative Committee and a Coordinating Mechanism between the various Ministries concerned, will bear fruit. It should be noted that the Ministry of Public Administration should also be involved in this, given the important role that the Sri Lanka Institute of Development Administration should play in this regard. Some years back, when I first got involved in public life in an executive position, as head of the Peace Secretariat, I noted to my line management that there would be no possibility of sustainable peace unless we developed a much more effective administration, with better skills of communication as well as planning, than we had. Every day that passes convinces me of this more and more, and unless we develop appropriate skills, and initiative, in middle management as well as elsewhere, the excellent proposals in the budget will come to naught. I hope that the Ministry of Public Administration, as well as the Ministry responsible for Public Sector reforms, will fast forward plans in this regard and ensure effective implementation.
To return to the particular question of communication skills, since we have so many Ministries to work in this area, it might be argued that we do not in fact need a Ministry of National Languages and Social Integration. But it is precisely because those Ministries have not effectively pursued practical programmes in this regard that we need a Ministry like this to propose innovations and ensure at least pilot programmes. It could for instance ensure the development of new teacher training models, given that in the near seventy years since J R Jayewardene moved his fatal motion that straitjacketed our students in monolingualism state institutions have failed to produce sufficient teachers of the national languages. Of course it is our rural schools and our rural children who have suffered most from this.