You are currently browsing the monthly archive for November 2011.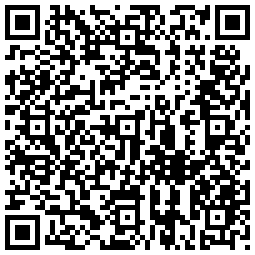 Speech of Prof Rajiva Wijesinha – Chairman, Council of Asian Liberals and Democrats at the award to Dr Chee Soon Juan of the Singapore Democrat Party – 
2011 Liberal International Prize for Freedom
Dr Chee, Members of the Singapore Democrat Party, the Council of Asian Liberals and Democrats and Liberal International – and indeed anyone else, if there be anyone here who does not belong to any of these concentric circles. The one person I know does not belong to our extended family is Jee Say Tan, and of course he does not belong to the Singapore Democrat Party in the same way as no President of Singapore has belonged to the People's Action Party. Having known him for longer than I have known anyone else in this room, 38 years in fact, having welcomed him as a freshman to University College in Oxford, I can only say how delighted I am that, as in those distant days, he has refused to conform.
Dr Chee I have known for a mere decade and a half, when he was setting out on his then very lonely struggle to liberalise Singaporean politics. As you know he suffered for this more than those who had engaged in oppositional politics in the period immediately preceding. At the time Singapore got its independence of course harsh measures were the norm, the Singapore government like its British predecessor jailing anyone who was even remotely committed to leftist politics.
The reason Dr Chee was treated so badly however was because he took on the Singapore regime on its own terms. Indeed he could have been a favoured son of that regime had he not believed that freedom is not only about economic freedom but also about political and social freedom. From a Liberal standpoint, asserting the importance of all freedoms, he exposed the pretensions of the People's Action Party.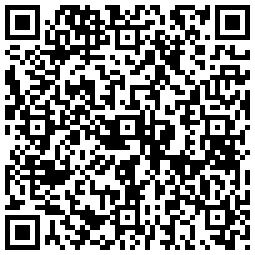 I was pleasantly entertained by Prof Savithri Goonesekere's references to myself and Dayan Jayatilleke in her long critique of recent developments with regard to Higher Education. The thrust of the article is to attack the reforms proposed by the Minister, S B Dissanayake, whose photograph features twice in the article. Apart from Minister Mervyn Silva, the only two individuals referred to disparagingly by name are Dayan and myself.
I was reminded on reading this of the attack on Minister Dissanayake in the recent US review of Human Rights in Sri Lanka. Apart from Ministers Wimal Weerawansa and Douglas Devananda, two individuals the Americans in general would love to hate, S B was the only Minister mentioned by name. As I wrote at the time, there seemed no obvious reason to hate S B, so that the reason for the attack, prepared I believe by the less civilized elements in the U S Embassy, was probably the flirtation they were carrying on with the JVP. The JVP were doubtless as cynical in their reasons for accepting the advances made, though perhaps that little side-show has been suspended by other developments in the JVP now.
Saner elements in the West, as I have had proven again and again in conversation, have a much higher opinion of S B, and believe as I do that his efforts to reform the University system must be supported. They may not of course agree with all his initiatives, but by and large they recognize that he is an effective Minister with very progressive ideas, and that unless his reforms are expedited, education and thus society in Sri Lanka will not move forward as demanded by the current world situation.
Just as those who prepared the US Report on Human Rights realized that denigration of S B was a way of attacking reform, so too it would seem that Prof Goonesekere, with some intellectual confusion regrettable in one of her renown, thinks attacking Dayan and me would be useful in pursuing her ends. The gratuitous reference to Mervyn Silva, the only member of the government mentioned by name in this article, is typical of propaganda techniques unworthy of a distinguished academic.
Mr. Tom Whipple (Journalist): I am reporting from The Times, I've got two very good questions, the first is, thank you for inviting us to come and visit Sri Lanka  because as you yourself know you have not granted any visas to journalists from The Times and to me personally and you say this after a year where you personally refused my visa to visit Sri Lanka to write of all things a travel piece about visiting newly opened hotels My second question is, I watched the Channel 4 documentary this morning in preparation for this. I got slightly confused. The key allegation from gathered evidence was as far as I can tell the video footage of assassinations and Tamils being tortured. I think after your video showed happy people doing basket weaving, you seemed to imply that that was video footage taken by LTTE soldiers pretending to be Sri Lankan soldiers speaking in colloquial Sinhalese shooting LTTE soldiers. Is that the correct interpretation of your position, and the key allegation in the film?
H.E. the High Commissioner: I'd like to hand that question over to Professor Wijesinha but first just one point, I did not personally refuse any visas because I was not here until the first of September (Mr Whipple subsequently apologized for his mistake)……
Professor Rajiva Wijesinha: There has been a lot of discussion about media access, some of us were very strong advocates of letting all the media in in 2009, and I'm glad we did so because a lot of the papers there reported extremely accurately and I think it helped us a lot because of the Indian situation. There were some politicians in India and some here in Britain who were up for elections and wanted to take political advantage, but we were able to refute some of the allegations because of the Indian papers, which reported very fairly. Immediately after the operation some Indian reporters were up there with the troops to report.
But the flip side for instance is a chap called Jeremy Page of the Times who I think deliberately twisted things. He called me to my office, and there was an Indian journalist there, and he stayed since they were similar questions. You should have read the two articles, the Times and I think the Deccan Standard, the same interview, and one glass was half empty and the other half full.
I went to India a few months after the war and the High Commission in Delhi was issuing visas but they did not issue visas to the Times and the Guardian. The latter had a man called Gethin Chaimberlain. I asked Jeremy Page, why do you tell lies, about supposed UN claims which the UN had specifically reported, and he said that he was told by some people in the UN that their bosses were too close to the Sri Lankan government and they told us these things.
I told him then what he should write is that certain people will disagree with their superiors and make certain revelations which the Times thinks are true, but it is not the UN that says these. One claim was specifically refuted by I think John Holmes, the British head of the UN Office for the Coordination of Humanitarian Assistance.
Gethin Chamberlain wrote in The Guardian – there were about four instances in which The Guardian corrected what he said subsequently – that 13 women  were found with their throats cut near the Manik Farm Welfare Centre. I asked the UN protection agency what is the basis of this? They said nothing, no basis at all, not even one such incident. Gethin said he realized the story was not true, and that he could not rely on the source he got it from, but he would not correct the story.
I seem to have struck a raw nerve in making public my account of what Siobhain McDonagh's researcher was up to, in publishing false stories and possibly making up false videos too. He finally got in touch with me again, not to send me the clips he had promised of attacks on hospitals, the evidence he had second thoughts about sharing, but rather to upbraid me and tell me about his prominent friends.
Amongst them it seems it the British Defence Secretary. This seems to me highly unlikely, since Philip Hammond is not the sort to consort with terrorists, even if they might bring him a few extra votes. Perhaps Daran is counting on those who have recently, ever since they realized David Miliband was not going to bring home the bacon, been contributing massive amounts to Conservative Party coffers. But I cannot see Hammond succumbing to such blandishments.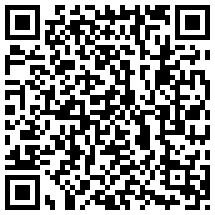 Island 7 April 2011 – http://www.island.lk/index.php?page_cat=article-details&page=article-details&code_title=22621
The current division of the Middle East and North Africa into different countries is largely the result of decisions made by European countries. This indeed goes for Africa as a whole, for the carve up of that continent took place when colonialism was at its height, and there could be no local input with regard to the drawing up of boundaries in the drawing rooms of Europe. The most notable example of this occurred at the Berlin Conference of I think 1888, which handed over the Congo as his personal property to that rapacious old rascal, Leopold of the Belgians. But the process had begun before, and continued well into the 20th century.
By and large however those divisions were almost accidental. It was in the settlement after the First World
War that strategic considerations dominated, with the dismembering of the Turkish Empire. While there were many reasons for that War, not all of them entirely amoral, one principal reason for fighting it to a total finish of the enemy was the urge to destroy the old land empires, the German, the Austrian and the Turkish.
The first two occupied much of Central and Eastern Europe. Given all the rhetoric about freedom, as well as geographical considerations, it would not have done for the victorious European powers, Britain and France, to have carved up those empires for themselves. Instead they created a number of independent states, though these had to be large enough to withstand possible future aggression. Hence the portmanteau nature of Yugoslavia and Czechoslovakia, and the relative size of Poland and Romania.
With different races in a more distant location however empire could reassert itself. Thus, contrary to the promises extended to the Arabs by Lawrence of Arabia and his ilk in the main theatre of action against the Turks, there was no question of independence for the Arabs. Total subjugation would however have been impossible, given the propaganda that had been encouraged, and so various mechanisms were devised to make control less obvious. There were Mandates which meant direct control, and Protectorates, which meant effective control, though there was a titular ruler with absolute monarchical powers, subject only to direction by the local representatives of His Imperial Majesty in London. Read the rest of this entry »