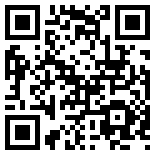 A recent article in the British media asserted 'their crimes against humanity live forever – but death always catches up with dictators, one way or another'. That startlingly meaningless statement was given teeth with the claim that 'the way dictators meet their end often lingers as the defining image of their cruel lives', a notion illustrated with pictures of the gruesome deaths of Gaddafi, Saddam Hussein, Mussolini and Nicolae Ceauşescu. There was also a picture of the Japanese war leader Tojo after he tried to commit suicide, along with pictures of the dead Stalin and Pol Pot and Mao Ze Dong.
What these dictators had in common was that the West disliked them, at any rate at the time they died. Missing are characters such as Mobutu and Bokassa and Idi Amin, and Pinochet and Stroessner and Duvalier, and Marcos and
Suharto and Chiang Kai Shek, who came to power through violence, or stayed on and on with no concern for democracy.
Western hypocrisy however is something we have to live with, and we need to realize that hypocrisy is not particularly a Western trait. It is only that, when hypocrisy is combined with great power, it seems particularly nasty to those who cannot express their own self-interest quite so forcefully. The West should realize this, before it provokes a backlash.
It should also realize that there are limits to its power, though this may not seem obvious in the present context. The mess they caused when they invaded Iraq is a case in point. After the enormous support they had for the invasion of Afghanistan, support fuelled not only by the attacks of September 11th 2001 but also the excesses of the Taleban regime, they threw away that goodwill by attacking Saddam Hussein on trumped up causes.
Saddam Hussein was not someone who deserves our sympathy, but that had been the case even when he was the darling of the West, supported because of the animosity of the West, or rather the United States, to Iran. The volte face that took place subsequently was much more surprising than in the case of the Taleban, which had also been adored when they opposed the Soviet Union, but in this case the attack on the Twin Towers provided good reason. With regard to Saddam, the fact that the excuses were trumped up was obvious, and contributed much to the feeling in the Islamic world that the West, or rather the Anglo-Saxons, were opposed to Muslims in general.
Efforts to overcome this have been successful recently, with the Arab states throwing their weight too against Gaddafi this year. It was obvious too that ruthless self-interest was not the only reason, for the West had been prepared to support also the protests against the long-standing leaders of Tunisia and Egypt who had by and large served Western interests well. Extending the impact of the Arab Spring to Libya too then, even though it was more obviously a wonderful prize for the West, in economic as well as political terms, was not obviously based on pure self-interest, but suggested concern too about what the people of the area concerned wanted.
But it should also be noted that the intervention in Libya, while it went far beyond what had originally been envisaged, was initially in terms of a Resolution of the Security Council. The Western media delights in claiming that dictatorial regimes are protected by Russia and China, but as we know the West also protects, to use I think Lyndon Johnson's characterization, their own bastards. It is just that Russia and China, given their own perspective on national sovereignty, do not bring up cases, so that the West is saved the embarrassment of exercising its veto, except in the case of Israel.
And when the problem is obvious, as was envisaged when the doctrine of the Responsibility to Protect was first agreed on by the United Nations, Russia and China do not exercise vetoes. We saw this in what I have pointed out, in response to the facile claim that the West engineered three wars against Islamic nations in its own interests, were the first Iraq case and the war against Afghanistan. So, perhaps given an obvious case of abuse by the intemperate pronouncements of one of the Gaddafi offspring when there was an uprising in Benghazi, intervention to protect was approved by the Security Council with regard to Libya earlier this year.
It remains now to be seen whether, flushed with success, the West will push its desire for a similar intervention in Syria to a triumphant conclusion. If so, I believe, it will be a conclusion of the sort that we saw in Iraq, where thousands will be sacrificed, resentments will be engendered that will strengthen Islamic sentiment that sees the West as confrontational and oppressive, and what might have been a positive future for the original theatre of intervention is sacrificed.
That would be tragic. There is a chance now for Libya to develop a democratic tradition that will contribute to equitable prosperity, but further adventurism will hand it over to the forces of resentment. I was reminded, seeing a suggestion that it was time NATO withdrew, of the hope expressed in 2003 that the United Nations would be able to oversee transition in Iraq, a hope promptly shot down by a triumphalist United States that made it clear the decisions would be made by those who had intervened militarily.
This time round there is a larger group of Western nations who led the military intervention, but there were others too. Though they are not likely to go against Western interests, at least they will present a perspective that appreciates the aspirations of the Libyan people. But they should also give weight, if only to ensure that resentments based on perceptions of exploitation will not flourish, to the United Nations, and the world community, not simply a coalition of military interventionists.
This is an opportunity for the West to pay due attention to what might be termed a Third World perspective, and the moderating influence of countries such as India and Brazil and South Africa. I have long argued that the first, certainly, should have a permanent place on the Security Council, and I believe now that the same applies to Brazil too, given its obvious primacy in South America, in terms of numbers as well as economic strength. While I can see the arguments of other countries in this regard, they are subject to challenge whereas the importance of these two is unquestionable.
Such reforms may take time. But as world dynamics shift, following the death of Colonel Gaddafi, it would be good to ensure a consensual approach to readjustments, and giving due weight to other perspectives, where democracy has not been in doubt in recent years, would be extremely productive in the long term.