You are currently browsing the daily archive for October 15, 2011.
Dear Sir
I was deeply shocked by the article on Sri Lanka by Andrea Spalinger that appeared in your columns last week. She listened in while I was giving an interview to another lady from Switzerland, and I fear she has misrepresented some of the things I said.
Innuendo, as with regard to the last sentence concerning me, and omission of relevant facts, as with my comments on housing, are bad enough. But while one has got used to that with all journalists, downright falsehood still continues to alarm, and especially in the columns of the Neue Zurcher Zeitung.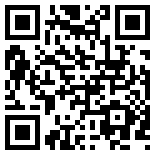 Most worrying is her claim that in the area of civil reconstruction very little has been undertaken. This is not only nonsense, it seems deliberate distortion in someone who must understand the value of the social services provided as well as support for housing and individual livelihoods. Since however there is no point playing snap with her in terms of statements as to what one has seen, I am sending you a few photographs of recently built schools as well as houses. One of the latter was through army support while the other was through Indian assistance, both of which programmes I mentioned during the interview. I have recently published photo essays of progress in these areas, as in that of commerce, which your readers might like to look at on www.peaceinsrilanka.org Read the rest of this entry »