You are currently browsing the daily archive for October 13, 2011.
The meeting at the House of Commons to screen 'Lies Agreed Upon', the refutation of several falsehoods propagated by Channel 4, provided many interesting insights into the manner in which the whole case against Sri Lanka is being built up.
The screening was intended primarily for politicians, so that discussion could be of issues germane to the ongoing political discussion, but the High Commission also realized there was interest in other quarters, and it had intended to have other screenings of the film too. One was being planned for the media on Saturday 15th, while I was still in London, since I too had had an expression of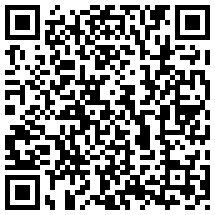 interest from the 'Guardian' when they rang me about the Liam Fox issue. They also told us that Tamil groups were upset at not being invited, which seemed strange because the type of person who had complained had not previously attended events that the High Commission had organized. Still, since some Sinhalese who had attended such events were also upset, at the restrictions that had had to be imposed given the limited numbers possible, it obviously made sense to have more events.
We needn't have worried. Those who wanted to get in to attack the Sri Lankan government did so, which was all to the good because they were told by several Tamils as well as Britishers present that it was necessary now to move forward.
Amongst the politicians who turned up was one who had come to disrupt, but after one attempt to divert the discussion to British media problems, she left and did not come back. This was Siobhain McDonagh, who it was revealed had been in touch with Channel 4 over the making of their film. She also brought with her two people who she claimed were her researchers. One was a young man who had  signed himself into the meeting as Daran who told me however that he was a freelance journalist called Canaa. He claimed to have been in touch with Dr Shanmugarajah while the latter was in Mullivaikkal, and promised to send me photographs that he claimed he had got from him dating to that period.
When the promised pictures did not come, I called him up, to be told now that he actually worked for the Bank of Scotland, and he would definitely send me the pictures soon. He was a strange boy, obviously deeply commited to the cause the LTTE had upheld, though I suspect that, were it not for people like Siobhain McDonagh who have no scruples whatsoever in their thrust for electoral popularity, his energies could be channeled into support for the Tamil people rather than the rump terrorist movement.
It will be necessary however to persuade him to look at facts rather than to regurgitate falsehoods. When I was discussing the inconsistencies in the Channel 4 film, and in particular the fact that it was finally admitted that it had been edited, by the so-called UN experts, he denied this and said that it had been certified that it had not been edited. When I asked him by whom, he said that Channel 4 had said so. I then quoted to him the extract from the UN expert report that mentioned that the editing had been upside down as it were for three segments, and that the experts noted the fifth segment had been taken at a different time or in a different place, but he thought this could be dismissed in comparison with what Channel 4 had claimed. Later, when I spoke to him outside, where he was engaged in what I assumed was journalistic communication with whoever he worked for, he informed me that it was 'The American Institute of Technology' [author note: this is the only institute of that name to be found, clarifications would be welcome] that had asserted the video had not been edited. Read the rest of this entry »