You are currently browsing the daily archive for September 2, 2011.
The following was sent to a Sri Lankan media outlet that wanted a comment on the NDTV article given below. It was also sent to the NDTV website but its moderator strangely refused to upload this clarification alongside the innacurate report.
I think the report is not to bad, in that internal inconsistencies will prevent it from being too misleading. But, to sum these up –
First sentence: Government has always accepted that there may have been incidents requiring further investigation, and then perhaps indictments, which is precisely why the LLRC is looking into allegations. The use of the word 'may' is correct here, and does not represent anything new.
 Third sentence: I did not say anyone was found guilty of killing civilians during the final phase of the war. In fact I pointed out that the general allegations about indiscriminate attacks on civilians were easily shown to be exaggerated if not false (ie as when I noted that one incident for which a precise date was given firing on a UN hub on the night of January 23rd / dawn of January 24th was manifestly falsified by the UN letter of January 24th thanking the forces for their cooperation).
 I did say that when there were specific dates given, as with the White Flag case, government should investigate further. This is correctly reported further down. I should note however that this incident is not about civilian deaths, as the last para makes clear.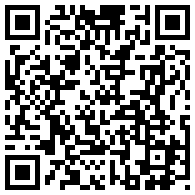 Second paragraph: I said nothing categorical about LLRC decisions because these are not in the public domain except for the initial recommendations. I said that I thought it likely they would recommend charges (not changes) where there was a prima facie case. I believe they may already have made recommendations for indictment but the case in which I have noted specifics that could be looked into, the White Flag case, does not seem to have been considered as yet. That is why I talk of my hopes for further investigation being mandated. The LLRC cannot of course find anyone guilty since they are not a judicial body.