You are currently browsing the daily archive for June 28, 2011.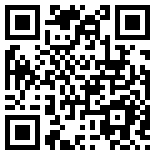 While various media outlets in Britain are enthusiastically attacking Sri Lanka, evidence is emerging in Canada which suggests that some of the monstrosities attributed to Sri Lankan soldiers may well have been perpetrated by the Tigers. I have cited previously a report of a trial in which a man admitted that he had been involved in the cold blooded killing of wounded Sri Lankan soldiers.
'The migrant testified that at the end of a particular battle, there was a "call" for Tigers with AK-47 rifles to come forward. Under questioning from his lawyer Fiona Begg, he testified that he took the call as an invitation — not an order — to take part in the killing of wounded Sri Lankan soldiers, who were being held inside a house.'
It seems this involvement stopped short of him actually shooting them himself, though it is a moot point whether he asked others to do the horrible deed instead –
Kevin Hatch, the representative for the Canada Border Services Agency seeking the man's deportation, told the board that in an earlier interview, the man said that he had sent others around him to go — though there was a question of whether that statement had been accurately interpreted. Asked to clarify, the man testified Tuesday that he just mentioned to others around him that there had been a call for people with AK-47s to come forward.
It would seem that this man believes that 'just mentioning' to others that people with AK-47s were 'invited' to come forward did not make him culpable, and I have no doubt the brilliant intellects at Channel 4 would come to the same conclusion. After all the Canadian newspaper does rather hopefully say that 'It was never made clear Tuesday whether the detained Sri Lankan soldiers were actually executed.'
Perhaps indeed the whole exercise was simply a spoof to frighten the poor wounded Sri Lankan soldiers, before feeding them turtle soup and making them generally comfortable. For soon afterwards another Canadian newspaper described yet another occupation in which the Tigers engaged. An article in 'Postmedia News' of the 'Vancouver Sun' on May 31st 2011 describes how yet another migrant from 'the MV Sun Sea' was ordered to be deported after the Immigration and Refugee Board found that 'his activities in Sri Lanka -including an appearance in a Tamil Tiger propaganda video -constituted membership in a terrorist organization.'