You are currently browsing the daily archive for May 30, 2011.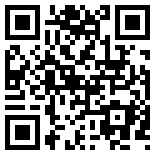 The revelation by the Darusman Panel that the UN had networks of observers in 'LTTE-controlled areas' has not received the attention it requires. The propriety of the UN setting this up needs to be questioned, inasmuch as it indicates what seems to be a parallel source of authority without reference to the government of the country.
The extract that refers to this network also records how it was formed: 'An internal "Crisis Operations Group" was formed to collect reliable information regarding civilian casualties and other humanitarian concerns. In order to calculate a total casualty figure, the Group took figures from RDHS as the baseline, using reports from national staff of the United Nations and NGOs, inside the Vanni, the ICRC, religious authorities and other sources to cross-check and verify the baseline. The methodology was quite conservative: if an incident could not be verified by three sources or could have been double-counted, it was dismissed. Figures emanating from sources that could be perceived as biased, such as Tamil Net, were dismissed, as were Government sources outside the Vanni'.
The sweeping manner in which Government sources outside the Vanni are put on par with Tamil Net requires consideration in a context in which the UN is supposed to be working together with Government. Unfortunately this type of loose talk was encouraged by a lack of precision of the part of various agencies in Government. I have written enough about the battle I had almost single handed to ensure accountability to Government, only to be criticized for this even by people in government who thought I was upsetting good helpmates of Sri Lanka. So here I will only point out the effrontery of the European Union which had prepared 'Modes of Operation for Aid Agencies' which asserted that such agencies held the balance between Government and the LTTE. I got rid of this nonsense the week after I took over as Secretary, after which the Europeans lost interest in the Modes of Operation.