You are currently browsing the daily archive for April 19, 2011.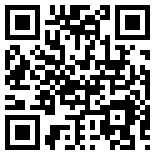 I am writing in response to criticism of me contained in Dr Saravanamuttu's article in your newspaper this morning, arising from some reports in the Sunday Leader. His main criticism is that I took no action on the note about Sarath Fonseka I was given at the British High Commission, which he reports without adding the reasons I gave, which even the Leader was kind enough to mention.
I agree with Dr Saravanamuttu that the incident does raise moral issues, but taking action in such situations is never simple. Passing on such a note means that one takes on responsibility for the communication, and implies that one believes it should be acted upon. It was in this context that the Irudina for instance asked if I would be prepared to testify in a Court of Law once the matter was publicized, and I said that if asked to, unquestionably I would agree. I could of course only testify to what had happened, but any responsible authority would have asked my views on the contents of the note.