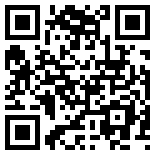 In the long and chequered history of Radhika Coomaraswamy's relentless interference with Sri Lanka while an official of the United Nations, the most peculiar relates to the manner in which she protected Rama Mani from all criticism during her controversial headship of the International Centre for Ethnic Studies.
She had indeed to protect her even before she took office. Though she claimed that she 'asked permission from the UN to be on the Board to hand over power, came to Sri Lanka in July 2006 and handed over power. I resigned only after that with the full knowledge of the UN', she was still advising as to Rama Mani's salary in August. She reminded ICES that 'we must all recognize that Rama is taking a salary cut from $8000 a year to what we are offering' and they 'should adjust the contract to make it attractive for her'. Bradman duly trotted out Radhika's arguments, and it seems they carried the day, for there is no sign during Rama's tenure of the accountability or the concentration on fundraising that had been suggested by those at ICES who wanted value for the money they were pouring out.
During the course of 2007 Radhika was informed of the depths of the financial crisis at ICES but, instead of encouraging remedial action, she thought it better to shoot the messengers. Having granted that 'there are problems with Varathan' (the ICES Financial Director), she proceeded to accuse those who had raised issues of playing 'Cassius or Iago' and seemed even to stoop to blackmail with references to personal matters.
By January 2008 however Radhika had realized that things were serious, and her arrogance diminished. She wrote then 'First let me begin by apologizing to all of you for the mess that is the ICES that I left behind…The second thing I have to apologize for is the lack of oversight. Varadhan would put anything in front of me and out of trust I would sign – the same with Kingsley – he also had that blind trust. That trust was misplaced because Varadhan was not competent and was managing finances in an eccentric manner and I did nothing to interfere…When I came to Sri Lanka Varadhan showed me something I had signed that I had no recollection whatsoever of signing and I think it had something to do with the endowment – therefore I am glad that you are all insisting on financial oversight'.
But when this approach cut no ice, and Rama was dismissed, the claws emerged again, and blackmail of a different sort reared its ugly head. A letter from one of the Kandy Directors, whom she characterized as opposed to her own great Colombo tradition, was (naturally) forwarded to her, presumably by Rama or Bradman, if not Varathan, and she responded that 'I must also inform you that Ford New Delhi was always worried about a Kandy take over of Colombo so they put clauses in the contract to enable them to take back the endowment if they feel it is being misused. I think if you persist in this manner they might actually do that – I got a call from Ford New Delhi inquiring about all this. So it is really in your best interest to behave in a decent manner and to give Colombo its integrity.' This was on January 16th 2008, and sure enough Bradman Weerakoon called Ford around that time 'to bad mouth Pradeep' in the words of one of those who had first raised the financial problems.
Despite this interference, Radhika wrote to me on January 21st to say that 'the UN made me resign all my Board positions in Sri Lanka and I therefore now have no say in matters at ICES'. And she was doing more. She had been communicating with our Foreign Ministry, and she announced triumphantly to those who had challenged Rama at ICES that 'Palitha Kohone had a chat with me – he says the state has no concern on this issue that they went in only because of a complaint made by someone within ICES. They have also reassured Rama. So now we are left with the lunatic fringe which now has some new members!!' This was the email in which Radhika took the practice of demonizing anyone who challenged her to vast extremes 'all outsiders railing against you and Pradeep not even Kandy but then I suppose you will be supported by Mahindapala, Gunadasa Amarasekere and all others – hope you enjoy the company. Perhaps ICES can become a subsidiary of NMAT!!'
Now it is extremely unlikely that the Secretary to the Ministry of Foreign Affairs had contacted Radhika about the ICES issue, which did not come under his purview anyway. However Radhika had developed the habit of treating our officials as familiars, never making it clear whether she was doing this in a personal capacity or as a UN official. This lies behind her advice that I should not be given a platform in Geneva, and an attempt to interfere with the SCOPP website, which Dr Kohona countered with his capable diplomatic skills.  Understandably enough however, given the powerful position she occupied, he and other officials would have had, insofar as it was not incompatible with our national interest, to indulge Radhika when she kept imposing herself on them through plaintive calls.
She appears then to have taken ruthless advantage of this to rally support for Rama Mani, while simultaneously claiming to me that she had no say at ICES. When I asked her if she could confirm that she had not tried to have a say, she sent a characteristically evasive reply – 'With regard to ICES I have so much sadness in me that I cannot even speak. Warm regards Radhika'. She was more honest however with ICES staff, and told them very firmly, 'As a member of ICES (if not a Board member) I have every right to be interested in ICES. The UN did not ask me to stop being a member only that I cannot be on the Board. I will continue to interfere, cajole and plead and if necessary be rude. RC'
The question then remains, what was this all for? It is possible that she simply saw this as her fiefdom, and wanted to continue to dominate it. But, even if she was not involved in Rama Mani's day to day machinations, she must have realized the impropriety, at the very least, of denigration of Sri Lanka in the context of R2P when far too many people, within the country and outside, were trying to invoke external interference. Taken in conjunction with her relentless characterization of anyone and everyone opposed to her schemes, including Tamils, as Sinhalese nationalists, we can only conclude that she has no interest or affection for Sri Lanka or Sri Lankans.