You are currently browsing the daily archive for May 14, 2010.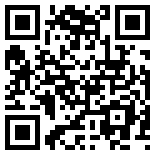 In the long and chequered history of Radhika Coomaraswamy's relentless interference with Sri Lanka while an official of the United Nations, the most peculiar relates to the manner in which she protected Rama Mani from all criticism during her controversial headship of the International Centre for Ethnic Studies.
She had indeed to protect her even before she took office. Though she claimed that she 'asked permission from the UN to be on the Board to hand over power, came to Sri Lanka in July 2006 and handed over power. I resigned only after that with the full knowledge of the UN', she was still advising as to Rama Mani's salary in August. She reminded ICES that 'we must all recognize that Rama is taking a salary cut from $8000 a year to what we are offering' and they 'should adjust the contract to make it attractive for her'. Bradman duly trotted out Radhika's arguments, and it seems they carried the day, for there is no sign during Rama's tenure of the accountability or the concentration on fundraising that had been suggested by those at ICES who wanted value for the money they were pouring out.