You are currently browsing the daily archive for March 31, 2010.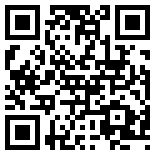 Perhaps the least insidious of the agencies which worked in Sri Lanka to substitute itself for National Sovereignty was OCHA, the Office for the Coordination of Humanitarian Assistance. This has been functioning in the country for just a few years now, having come in I believe after the tsunami, but it had soon converted itself into a central clearing house for much of the humanitarian assistance the country received.
 It did this through a mechanism termed the Common Humanitarian Action Plan, a phenomenon I first came across a couple of years ago, when I took over as Secretary to the Ministry of Disaster Management and Human Rights. The CHAP was supposed to be coordinated by our Ministry, but it turned out that we were largely ignored in its formulation. The procedure that had been followed previously was that OCHA held what it termed consultations with local stakeholders, presented us with a draft, and asked for our approval within a ludicrously short time.
As Head of the Peace Secretariat I had received some information about projects under the plan, but I found that nothing was forthcoming when I asked for further details. Some international organizations for instance, which seemed to have given rather a lot of money to strange entities in the North, claimed that these were recognized agencies, but these claims could not be substantiated. Of course our own mechanisms were shaky, with no clear procedures laid down about how local organizations should be registered and monitored, but it was sad to find out that OCHA was equally if not more incompetent about keeping records.