You are currently browsing the tag archive for the 'Bradman Weerakoon' tag.
I have two questions based on the ICG report on women's insecurity in the North and East:
1. The ICG is critical of the government for not doing enough to address the security concerns of women in the North and East, who face a "desperate lack of security". How do you view this?
As yet another exampe of the tendentious nature on the ICG's interventions on Sri Lanka. You may be remember the desperate efforts made by the ICG head, Gareth Evans, his sidekick in Colombo Alan Keenan and the latter's old mate Rama Mani to suggest that Sri Lanka was a situation ripe for the doctrine of Responsibiity to Protect to be applied. Gareth declared that there had been ethnic cleansing in Sri Lanka and, when I asked what he meant he asked Alan Keenan to explain (clearly
he had no idea what was meant by the speech he unthinkingly delivered). Alan said – this was in 2007 – that he was referring to what the LTTE had done to the Muslims in 1990. But the speech would have led one to believe that they were referring to what had happened recently with government responsibility.
I think we have to be very careful about what is happening now given that ICES, which was the chosen instrument for R2P, with Radhika Coomaraswamy and her protege Rama Mani pushing it is now going through yet another upheaval, the purpose of which is to
install another Radhika protege Ambika Satkunanathan in the Director's chair. Even worse than Rama Mani. Ambika had direct LTTE connections, which I brought up with the UN where she worked. They said she had got over them, it seemed to be seen as simply a youthful love affair with an LTTE representative, but I still thought that it was wrong of the UN to have her in an influential position during the conflict. Now if Radhika – who has fallen out with the guy she claimed was responsible for the financial mess, and she only signed the cheques he put in front of her – succeeds in getting her way, we might have even more problems to face in the future, with ICG again leading the way with misleading claims.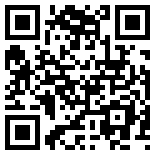 In the long and chequered history of Radhika Coomaraswamy's relentless interference with Sri Lanka while an official of the United Nations, the most peculiar relates to the manner in which she protected Rama Mani from all criticism during her controversial headship of the International Centre for Ethnic Studies.
She had indeed to protect her even before she took office. Though she claimed that she 'asked permission from the UN to be on the Board to hand over power, came to Sri Lanka in July 2006 and handed over power. I resigned only after that with the full knowledge of the UN', she was still advising as to Rama Mani's salary in August. She reminded ICES that 'we must all recognize that Rama is taking a salary cut from $8000 a year to what we are offering' and they 'should adjust the contract to make it attractive for her'. Bradman duly trotted out Radhika's arguments, and it seems they carried the day, for there is no sign during Rama's tenure of the accountability or the concentration on fundraising that had been suggested by those at ICES who wanted value for the money they were pouring out.
Of the two separate attacks made on me by Radhika Coomaraswamy, I was obviously more hurt personally by her efforts to classify me as a racist. I believe this technique, which she has used on multiple occasions, not only against me but even against Tamils who cross her path, needs to be exposed in its own right. It is part of a demonizing othering that, if not challenged, will leave only Radhika and her friends as possible associates for those who believe in and promote pluralistic values for Sri Lanka.
But there was another peculiar aspect to her attack last week, which also needs clarification if only for the record. This relates to the incident which provoked her ire at the beginning of 2008 (even though it is now obvious that her demonizing of me had begun somewhat earlier, with what seemed the first signs of success for the approach Dayan Jayatilleka had employed in Geneva, and for which he had introduced me as part of the delegation to the Human Rights Council). Radhika came out firing openly as it were only when what was happening at ICES was questioned.
The effort by Gareth Evans to focus attention on Sri Lanka as a situation ripe for invocation of the doctrine of the Responsibility to Protect was not an isolated phenomenon. To paraphrase Lakshman Kadirgamar, if this particular frosting on the cake was prepared in London or in Brussels, from where the International Crisis Group functions, the cake was one that had been baked at home.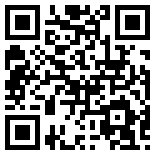 The guiding spirit behind the exercise was Rama Mani, who had been virtually imposed by Radhika Coomaraswamy as Director of the International Centre for Ethnic Studies. Radhika's contradictory pronouncements about the suitability of capable Sri Lankan researchers at ICES, such as Pradeep Jeganathan, suggested a determination to keep ICES functioning in terms of her own vision even after she had resigned to take up her current influential position at the United Nations.